Style and Colour: Dry hopped Triple Belgian blonde Ale.
Taste: zesty aromas of coriander, followed by a subtle bitterness
Alcohol: 8 % ABV
Drinking Temperature:8 - 10 °C.
Fermentation: Blond beer that has re-fermented in the bottle.
Ingredients: Pure water, a unique yeast (the secret kept by the master brewer), the best hops and top-quality malt.
The Brewery: At Brasserie de Silly artisan brewing expertise has passed from farther to son through six generations since 1850. Located in Silly, a small village 40 kilometres south-west of Brussels
Origin of Swaf: Swaf means "soif" (thirst) in old French originated from Brussels.
Food: Goes very well with dishes with basilic (pesto pasta, pizza) or shellfish, or is the perfect match to your fondues or raclettes.
Keeping and Storage: 3 years.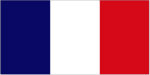 Style et Couleur: Bière belge blonde triple houblonnée
Goût: Arômes de coriandre, suivis d'une subtile amertume
Alcool: 8% ABV
Température de consommation: 8 - 10 ° C.
Fermentation: Bière blonde re-fermentée dans la bouteille.
Ingrédients: Eau pure, levure unique (secret gardé par le maître brasseur), les meilleurs houblons et un malt de qualité supérieure.
La brasserie: À la Brasserie de Silly, le savoir-faire artisanal en matière de brassage s'est transmis de génération en génération depuis 1850. Situé à Silly, un petit village à 40 kilomètres au sud-ouest de Bruxelles.
Origine de Swaf: Swaf signifie "soif" en ancien français originaire de Bruxelles.
Cuisine: Se marie très bien avec des plats à base de basilic (pesto, pizza) ou de crustacés, ou accompagne agréablement vos fondues ou raclettes.
Conservation et stockage: 3 ans.
Stil und Farbe: Gehopftes Belgisches blondes Ale.
Geschmack: würzige Aromen von Koriander, gefolgt von einer feinen Bitterkeit
Alkohol: 8% ABV
Trinktemperatur: 8 - 10 ° C.
Gärung: Blondes Bier, das in der Flasche nachgegärt hat.
Zutaten: Reines Wasser, eine einzigartige Hefe (das Geheimnis des Braumeisters), bester Hopfen und hochwertiges Malz.
Die Brauerei: In der Brasserie de Silly ist die handwerkliche Braukunst seit 1850 von Generation zu Generation über sechs Generationen weitergegeben worden. Sie liegt in Silly, einem kleinen Dorf 40 Kilometer südwestlich von Brüssel
Ursprung von Swaf: Swaf bedeutet "Soif" (Durst) in altem Französisch, das aus Brüssel stammt.
Essen: Sehr gut zu Gerichten mit Basilikum (Pesto Pasta, Pizza) oder Meeresfrüchten, oder Ihr Fondue oder Raclette angenehm begleitet.
Aufbewahrung und Lagerung: 3 Jahre.