Blond Beer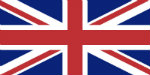 There are several blond types of beers. IPA, Pale Ale, Hops beer, Tripel beers, Champagne style beers.
The range of blond beers will continue to expand over the coming months. Check back frequently.
Feel free to ask me for a beer reference you would miss.
ABV 2 - 11%
Es gibt verschiedene blonde Biersorten. IPA, Pale Ale, Hopfenbier, Tripel Biere, Champagner Biere.
Das Angebot an blonden Bieren wird in den kommenden Monaten weiter ausgebaut. Schauen Sie regelmäßig vorbei. Zögern Sie nicht, mich nach einer Bierreferenz zu fragen, die Sie vermissen würden. ABV 2 - 11%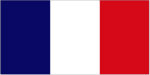 Il y a plusieurs types de bières blondes. IPA, Pale Ale, bière houblon, bières Tripel, bières style champagne.
La Gamme de bières blondes va continuer à s'agrandir au fil des mois. Revenez-voir fréquemment. N'hésitez pas à me demander une référence de bière qui vous manquerait. ABV 2 - 11%