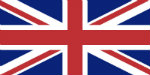 Beer my Guest is a beer online shop, belonging to the Sarl Glocal Information Services.
It has been founded by Isabelle Bellet in May 2018. After many years working in Sales & Marketing in companies like Procter & Gamble, she launched Beer my Guest.
Isabelle is passionate about special beers with great taste and heritage. She is Belgian from origin and will guide you through the Belgian beer culture, but she will also let you discover other incredible craft beers from other countries.
She has selected some exceptional craft beers in 75cl bottles to share with friends and family. The majority have cork and all are made with natural ingredients. These beers can be kept in the cellar for several years, some up to 20 years.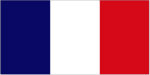 Beer my Guest est une boutique de bière en ligne appartenant à Glocal Information Services Sarl.
Elle a été fondée par Isabelle Bellet en mai 2018. Après de nombreuses années passées dans les ventes et le marketing dans des sociétés telles que Procter & Gamble, elle a lancé Beer my Guest.
Isabelle est une passionnée de bières spéciales de qualité qui font partie d'un patrimoine et d'un terroir. Elle est d'origine belge et vous guidera à travers la culture de la bière belge, mais vous fera aussi découvrir d'autres bières incroyables venant d'autres pays. Elle a sélectionné des bières artisanales exceptionnelles dans des bouteilles de 75 cl pour les partager entre amis et en famille. La majorité ont un bouchon en liège pour la préservation de la qualité et toutes sont fabriquées avec des ingrédients naturels. Ces bières peuvent être gardées en cave plusieurs années, certaines jusqu'à 20 ans.
Beer my Guest ist eine Bier Online Shop, die zu den Sarl Glocal Information Services in Genf gehört.
Es wurde im Mai 2018 von Isabelle Bellet gegründet. Nachdem sie viele Jahre in Sales & Marketing in Unternehmen wie Procter & Gamble gearbeitet hatte, gründete sie Beer my Guest.
Isabelle ist begeistert von speziellen Craft Bieren mit viel Geschmack und Tradition. Sie ist belgischer Herkunft und wird Sie durch die belgische Bierkultur führen, aber sie wird Sie auch andere unglaubliche Biere aus anderen Ländern entdecken lassen.
Sie hat einige außergewöhnliche Biere in 75cl Flaschen ausgesucht, um sie mit Freunden und Familie zu teilen. Die meisten haben Kork und alle sind mit natürlichen Zutaten hergestellt. Diese Biere können im Keller mehrere Jahre, teilweise bis zu 20 Jahre aufbewahrt werden.
Interview of Isabelle Bellet (in French)
(C) Glocal Information Services Sàrl - CHE-112.848.109, founded in 2006
Alcool licence from State of Geneva (LVBA)