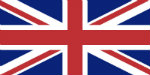 We're happy to answer questions or help you with finding your preferred beers.
Please fill out the form below if you need assistance, or contact me on 022/755 45 48.
Please note that in order to order the beers, you need to be 18 years old or older.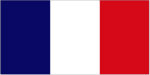 Nous sommes heureux de répondre à vos questions ou de vous aider à trouver vos bières préférées.
Si vous avez besoin d'aide, veuillez remplir le formulaire ci-dessous , ou contactez-moi au 022/755 45 48. Veuillez noter que pour commander les bières, vous devez avoir 18 ans ou plus.
Wir beantworten gerne Fragen oder helfen Ihnen bei der Suche nach Ihren bevorzugten Bieren.
Bitte füllen Sie das untenstehende Formular aus, wenn Sie Hilfe benötigen, oder kontaktieren Sie mich unter 022/755 45 48.
Bitte beachten Sie, dass Sie mindestens 18 Jahre alt sein müssen, um die Biere bestellen zu können.