Rewards Sponsorship Program
Earn CHF 20 or more by sponsoring your friends and family and offer them CHF 20 on their first order at beermyguest.ch
Recommend BEER MY GUEST to your friends and family by offering them a CHF 20 discount on all products (minimum order amount of CHF 80).
How? It's very simple!
1. Login to your Beermyguest account
2. Click on the "Rewards" icon on your screen at the bottom left
3. Click on the arrow "Refer a friend"
4. Choose the communication method to inform your friends (e-mail, fb or twitter)
5. Put the e-mail address of your friend and send the e-mail
And that's all!
Your friend will immediately receive a CHF 20 discount code to use on Beer My Guest (for an order of at least CHF 80).
Once your friend's order has been registered in Beer My Guest, you will automatically receive your CHF 20 discount voucher.
Beermyguest reserves the right to stop this sponsorship program at any time, but you will be informed immediately, and you will keep all your credits.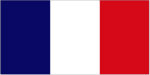 Programme de parrainage Rewards
Gagnez 20 CHF ou plus en parrainant vos proches et offrez-leur 20 CHF sur leur première commande chez beermyguest.ch
Recommandez BEER MY GUEST à vos proches en leur offrant une réduction de CHF 20 sur tous les produits (montant minimum de commande de 80 CHF).
Comment? C'est très simple!
1. Connectez-vous à votre compte Beermyguest
2. Cliquez sur l'icône "Rewards" sur votre écran en bas à gauche
3. Cliquez sur la flèche "Refer a friend"
4. Choisissez la méthode de communication pour informer vos amis (e-mail, fb ou twitter)
5. Inscrivez l'adresse e-mail de votre ami et envoyez l'e-mail
Et c'est tout !

Votre ami(e) recevra immédiatement un code de réduction de 20 CHF à utiliser sur Beer My Guest (pour une commande 80 CHF minimum).

Une fois la commande de votre ami enregistrée dans Beer My Guest, vous recevrez automatiquement votre bon de réduction de 20 CHF.
Beermyguest se réserve le droit d'arrêter ce programme de parrainage à tout moment, mais vous en serez immédiatement informés, et vous garderez tous vos crédits.
Belohnungen Sponsoring-Programm
Verdienen Sie CHF 20 oder mehr durch Sponsoring Ihrer Freunde und Familie und bieten Sie ihnen bei ihrer ersten Bestellung unter beermyguest.ch CHF 20.
Empfehlen Sie BEER MY GUEST Ihren Freunden und Ihrer Familie, indem Sie ihnen einen Rabatt von CHF 20 auf alle Produkte gewähren (Mindestbestellwert von CHF 80).
Wie? Es ist ganz einfach!
1. Melden Sie sich bei Ihrem Beermyguest Konto an.
2. Klicken Sie auf das Symbol "Rewards" auf Ihrem Bildschirm unten links.
3. Klicken Sie auf "Refer a friend"
4. Wähle die Kommunikationsmethode, um deine Freunde zu informieren (E-Mail, fb oder Twitter).
5. Geben Sie die E-Mail-Adresse Ihres Freundes ein und senden Sie die E-Mail
Und das ist alles!
Ihr Freund erhält sofort einen Rabattcode von CHF 20, den er bei Beer My Guest verwenden kann (bei einer Bestellung von mindestens CHF 80).
Sobald die Bestellung Ihres Freundes in Beer My Guest registriert wurde, erhalten Sie automatisch Ihren Rabattgutschein im Wert von CHF 20.
Beermyguest behält sich das Recht vor, dieses Sponsoring-Programm jederzeit zu beenden, aber Sie werden sofort informiert und Sie behalten alle Ihre Credits.