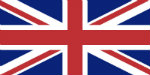 Frequently Asked Questions
Häufig Gestellte Fragen
Foire aux Questions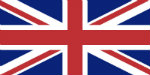 1 - Our payment methods

Beer My Guest accepts major credit cards, Paypal and bank transfer. Our payment provider uses a secure payment system with SSL standards, the safest encryption protocol. Your bank details are directly encrypted and routed to Stripe or Paypal. These two companies are undisputed leaders in online payments. Beer My Guest does not store any banking information.



2. How do I make a gift?

Our boxes, especially those of 3, 6 or 12 bottles, are suitable for a gift. Unfortunately we are unable to package your bottles individually.

3. What countries do you deliver to?

Beer My Guest only delivers to Switzerland and Liechtenstein

4. How are the beers delivered?

Beer My Guest uses the Swiss transport company Planzer.

5. What happens if I'm absent during delivery?

You can follow the delivery of your parcel and even decide on the day of delivery

6. How do I know if my gift has been received by the recipient?

Beer My Guest will send you an e-mail describing the status of your order. You will also receive a link from the Planzer company which will allow you to follow the progress of the package in detail.

7. What are the delivery times and costs?

Deliveries are generally made within 2 to 3 working days. In general, morning orders leave the Meyrin warehouse in the afternoon, for delivery within 24 to 48 hours.

The delivery charge for an order - regardless of the number of bottles - is 9.50 CHF.

8. What to do if bottles are broken during delivery?

This incident is very rare. In general we are informed by Planzer and send you the missing bottles immediately and free of charge.

9. If I buy a beer subscription, will I always receive different beers or will I receive the same beers?
You will always get different beers in your monthly subscription pack, and you will never get the same beer for the whole subscription period.
10. If I buy a beer subscription, you say that all deliveries of my orders will be free of charge, but how does this work in practice?
When you buy a subscription, you pay for the delivery of the monthly boxes at the same time as the subscription. But afterwards, if you want to buy additional beers, you can do so without paying delivery charges, using a promotional code that we will give you every month for the duration of your subscription. Your orders will then be delivered at the same time as your monthly boxes, with no additional delivery charges.
11. What is the minimum order?
You can choose to buy only one bottle. Your choice is total. There is no obligation. Your order will be packaged in a box of 3 bottles. We use delivery boxes of 3, 6 12 or 18 bottles. Your box can of course contain a mixture of different beers as you wish.
12. Do you ensure my personal data are not used or shared without my authorization ?
We do not share your customer data with third parties for commercial usage.
1. Zahlungsmöglichkeiten

Beer My Guest akzeptiert die wichtigsten Kreditkarten, Paypal und Banküberweisung. Unser Zahlungsanbieter verwendet ein sicheres Zahlungssystem mit SSL-Standards, dem sichersten Verschlüsselungsprotokoll. Ihre Bankdaten werden direkt verschlüsselt und an Stripe oder Paypal weitergeleitet. Diese beiden Unternehmen sind unbestrittene Marktführer im Bereich Online-Zahlungen. Beer My Guest speichert keine Bankdaten.

2. Wie kann man ein Geschenk machen?

Unsere Kisten, insbesondere die mit 3, 6 oder 12 Flaschen, eignen sich als Geschenk. Leider ist es uns nicht möglich, Ihre Flaschen einzeln zu verpacken.

3. In welche Länder liefern Sie?

Beer My Guest liefert nur in die Schweiz und nach Liechtenstein

4. Wie werden die Biere geliefert?

Beer My Guest nutzt das Schweizer Transportunternehmen Planzer.

5. Was passiert, wenn ich während der Lieferung abwesend bin?

Sie können die Zustellung Ihres Pakets verfolgen und sogar den Tag der Zustellung bestimmen.

6. Woher weiß ich, ob mein Geschenk beim Empfänger angekommen ist?

Beer My Guest schickt Ihnen eine E-Mail, in der der unterschiedliche Status Ihrer Bestellung beschrieben wird. Außerdem erhalten Sie von der Firma Planzer einen Link, mit dem Sie den Verlauf des Pakets im Detail verfolgen können.

7. Wie sind die Lieferzeiten und Kosten?

Die Lieferung erfolgt in der Regel innerhalb von 2 bis 3 Arbeitstagen. In der Regel verlassen die Bestellungen am Vormittag das Lager in Meyrin am Nachmittag und werden innerhalb von 24 bis 48 Stunden ausgeliefert.

Die Liefergebühr für eine Bestellung - unabhängig von der Anzahl der Flaschen - beträgt 9.50 CHF.


8. Was ist zu tun, wenn Flaschen bei der Lieferung zerbrochen sind?

Dieser Vorfall ist sehr selten. In der Regel werden wir von Planzer informiert und senden Ihnen die fehlenden Flaschen sofort und kostenlos zu.


9. Wenn ich ein Bierabonnement kaufe, bekomme ich dann immer verschiedene Biere oder bekomme ich die gleichen Biere?
Sie erhalten immer verschiedene Biere in Ihrem monatlichen Abo-Paket, und Sie erhalten nie das gleiche Bier für den gesamten Abo-Zeitraum.
10. Wenn ich ein Bier-Abo kaufe, sagen Sie, dass alle Lieferungen meiner Bestellungen kostenlos sind, aber wie funktioniert das?
Wenn Sie ein Abonnement kaufen, bezahlen Sie die Lieferung der monatlichen Boxen gleichzeitig mit dem Abonnement. Wenn Sie danach jedoch zusätzliche Biere kaufen möchten, können Sie dies ohne Lieferkosten tun, indem Sie einen Aktionscode verwenden, den wir Ihnen jeden Monat für die Dauer Ihres Abonnements mitteilen werden. Ihre Bestellungen werden dann zur gleichen Zeit wie Ihre monatlichen Boxen geliefert, ohne dass zusätzliche Lieferkosten anfallen.
11. Wie hoch ist die Mindestbestellmenge?
Sie können wählen, ob Sie nur eine Flasche kaufen möchten. Ihre Wahl ist völlig frei. Es gibt keine Verpflichtung. Ihre Bestellung wird in einem Karton mit 3 Flaschen verpackt. Wir verwenden Lieferkisten mit 3, 6, 12 oder 18 Flaschen. Ihre Kiste kann natürlich eine Mischung von Bieren enthalten, wie Sie es wünschen.
12. Stellen Sie sicher, dass meine persönlichen Daten nicht ohne meine Zustimmung verwendet oder weitergegeben werden?
Wir geben Ihre Kundendaten nicht an Dritte zur kommerziellen Nutzung weiter.
1 - Comment payer ?
Beer My Guest accepte les principales cartes de crédit, Paypal et les virements bancaires. Notre prestataire de paiement utilise un système de paiement sécurisé avec les normes SSL, le protocole de cryptage le plus sûr. Vos coordonnées bancaires sont directement cryptées et acheminées vers Stripe ou Paypal. Ces deux sociétés sont les leaders incontestés du paiement en ligne. Beer My Guest ne stocke aucune information bancaire.

2. Comment faire un cadeau ?
Nos coffrets, notamment ceux de 3, 6 ou 12 bouteilles, conviennent pour un cadeau. Malheureusement, nous ne sommes pas en mesure d'emballer vos bouteilles individuellement.
3. Dans quel pays livrez-vous ?
Beer My Guest ne livre ses produits qu'en Suisse et au Lichtenstein
4. Comment les bières sont-elles livrées ?
Beer My Guest utilise l'entreprise de transport suisse Planzer.
5. Que se passe t'il en cas d'absence lors de la livraison ?
Vous pourrez suivre l'envoi de votre colis et même changer la date du jour de livraison.
6. Comment savoir si mon cadeau a bien été réceptionné par son destinataire ?
Beer My Guest vous envoie un e-mail décrivant les différents statuts de votre commande. Vous recevrez également un lien de la société Planzer qui permettra de suivre en détail l'acheminement du colis.
7. Quels sont les délais et coûts de livraison ?
Les livraisons se font en général dans les 2 à 3 jours ouvrés. En général les commandes du matin quittent le dépôt de Meyrin dans l'après-midi, pour une livraison dans les 24 à 48 heures.
Les frais de livraison d'une commande - quel que soit le nombre de bouteilles - sont de 9.50 CHF.

8. Que faire si des bouteilles sont cassées lors de la livraison ?

Cet incident est très rare. En général nous sommes informés par Planzer et vous envoyons immédiatement et gratuitement les bouteilles manquantes.
9. Si j'achète un abonnement de bières, vais-je toujours recevoir des bières différentes ou se peut-il que je reçoive les même bières?
Vous recevrez toujours des bières différentes dans votre pack d'abonnement mensuel, et vous ne recevrez jamais la même bière pendant toute la durée de l'abonnement.
10. Si j'achète un abonnement de bières, vous annoncez que toutes les livraisons de mes commandes seront gratuites, mais comment cela se passe-t-il concrètement?

Lorsque vous achetez un abonnement, vous payez les frais de livraison des boîtes mensuelles en même temps que l'abonnement. Mais ensuite, si vous désirez acheter des bières supplémentaires, vous pourrez le faire sans payer de frais de livraison, en utilisant un code promotionnel que nous vous communiquerons tous les mois pendant toute la durée de votre abonnement. Vos commandes seront donc livrées en même temps que vos boîtes mensuelles, sans frais de livraison supplémentaires.
11. Quel est la commande minimale ?
Vous pouvez acheter une seule bouteille. Votre choix est total. Il n'y a aucune obligation. Votre commande sera emballée dans un carton de 3 bouteilles. Nous utilisons des boîtes de livraison de 3, 6, 12 ou 18 bouteilles. Votre boîte peut bien sûr contenir un mélange de bières comme vous le souhaitez.
12. Assurez-vous que mes données personnelles ne sont pas utilisées ou partagées sans mon autorisation ?
Nous ne partageons pas vos données clients avec des tiers à des fins commerciales.