White Beer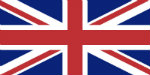 White beer is a barley/wheat, top-fermented beer. It gets its name due to suspended yeast and wheat proteins which cause the beer to look hazy, or white, when cold.White beers are fresh and light, ideal in summer time.
The range of white beers will continue to expand over the coming months. Check back frequently.
Feel free to ask me for a beer reference you would miss.
ABV 4 - 7%
Weißbier ist ein obergäriges Gersten- / Weizenbier. Es hat seinen Namen wegen suspendierten Hefe und Weizenproteinen, die das Bier trübe aussehen, oder weiß, wenn kalt.Weißbiere sind frisch und leicht, ideal im Sommer.
Das Angebot an Weißbieren wird in den kommenden Monaten weiter ausgebaut. Schauen Sie regelmäßig vorbei. Zögern Sie nicht, mich nach einer Bierreferenz zu fragen, die Sie vermissen würden. ABV 4 - 7%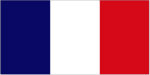 La bière blanche est une bière d'orge / blé, de fermentation haute. Elle tire son nom de la présence de protéines de levure et de blé en suspension qui donnent à la bière un aspect brumeux ou blanc lorsqu'elle est froide. Les bières blanches sont fraîches et légères, idéales en été.
La Gamme de bières blanches va continuer à s'agrandir au fil des mois. Revenez-voir fréquemment.
N'hésitez pas à me demander une référence de bière qui vous manquerait.
ABV 4 - 7%