Style and colour: Belgian triple lager.
Taste: Aromas of vanilla and cloves, coupled with a fruity taste of bananas and red apples.
Alcohol: 8.8 % ABV
Drinking temperature : 6 -8 °C
Fermentation : High fermentation and second fermentation in bottle.
Ingredients : Water, wine yeast, malt and hops.
The brewery : Omer Vander Ghinste met Marguerite Vandamme in 1898. She was the granddaughter of Félix Verscheure, owner of the LeFort brewery in Kortrijk. Félix Verscheure founded the brewery in 1854 and ran it for over 50 years.
Food: Goes well with fish, shellfish, poultry and white meat.
Storage and conservation: The beer will keep for 3 years in the bottle.
World Beer Awards: Gold medal in 2018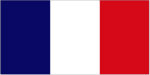 Style et couleur : Bière belge blonde triple.
Goût : Arômes de vanille et de clou de girofle, doublés d'une saveur fruitée de bananes et de pommes rouges.
Alcool : 8.8 % ABV
Température de consommation : 6 -8 °C
Fermentation : Haute fermentation et seconde fermentation en bouteille.
Ingrédients : Eau, levure de vin, malt et houblon.
La brasserie : C'est en 1898 que Omer Vander Ghinste rencontre Marguerite Vandamme. Elle est la petite-fille de Félix Verscheure, propriétaire de la Brasserie LeFort à Courtrai. Félix Verscheure fonde la brasserie en 1854 et la dirige pendant plus de 50 ans.
Alimentation : Se marie bien avec les poissons, crustacés, volailles et viandes blanches.
Stockage et conservation: La bière se conservera 3 ans dans la bouteille.
World Beer Awards: Médaille d'or en 2018
Stil und Farbe: Belgisches helles Tripelbier.
Geschmack: Aromen von Vanille und Nelken, gepaart mit einem fruchtigen Geschmack von Bananen und roten Äpfeln.
Alkohol: 8,8 % ABV.
Trinktemperatur: 6 -8 °C.
Gärung: Obergärung und zweite Gärung in der Flasche.
Zutaten: Wasser, Weinhefe, Malz und Hopfen.
Die Brauerei: Im Jahr 1898 lernte Omer Vander Ghinste Marguerite Vandamme kennen. Sie ist die Enkelin von Félix Verscheure, dem Besitzer der Brauerei LeFort in Kortrijk. Félix Verscheure gründete die Brauerei 1854 und leitete sie über 50 Jahre lang.
Essen: Passt gut zu Fisch, Schalentieren, Geflügel und hellem Fleisch.
Lagerung und Aufbewahrung: Das Bier ist in der Flasche 3 Jahre haltbar.
World Beer Awards: Goldmedaille 2018