Style and Colour: Strong Belgian Triple blonde beer with a crystal clear golden colour.
Taste: Powerful, very full in the mouth, sweet, very mild bitter, with a good measure of fruitiness.
Alcohol: 11 % ABV
Drinking Temperature: 9 - 10° C
Fermentation: Top-fermentation, re-fermented in the bottle. Pasteurised, centrifuged and filtered.
Ingredients: Water, malt, maize, Belgian hops, sugar, and yeast.
The Brewery: The Brewery Van Honsebrouck is located in Ingelmunster, west Flanders, in Belgium. Founded in 1900 by Louise De Poorter - Van Honsebrouck.
Origin: Xavier Van Honsebrouck firmly states that this Tripel is as solid as a castle, and named it Kasteel (castle in Flemish), referring to Ingelmunster Castle, owned by the Van Honsebrouck family.

Food: Goes wonderfully well with asparagus, mussels, spicy Eastern dishes, ginger, cinnamon and chilli or with desserts including banana.
Keeping and Storage: The beer will keep for 12 years in the bottle, if well stored.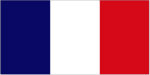 Style et couleur: Bière belge Triple dorée forte , limpide et cristalline.
Goût: Puissant, très ample en bouche avec une douce amertume et beaucoup de fruité.
Alcool: 11% ABV
Température de consommation: 9 - 10° C
Fermentation: Bière à haute fermentation avec re-fermentation en bouteille. Pasteurisé, centrifugé et filtré.
Ingrédients: Eau, malt, maïs, houblon belge, sucre et levure.
La Brasserie: La brasserie Van Honsebrouck est située à Ingelmunster, en Flandre occidentale, en Belgique. Fondée en 1900 par Louise De Poorter - Van Honsebrouck.
Origine: Xavier Van Honsebrouck affirme fermement que cette bière Triple est aussi solide qu'un château et l'a baptisé Kasteel (château en flamand), en référence au château d'Ingelmunster, propriété de la famille Van Honsebrouck.
Cuisine: Se marie à merveille avec les asperges, les moules, les plats orientaux épicés, le gingembre, la cannelle et le piment ou avec les desserts, y compris la banane.
Conservation et stockage: La bière se conservera 12 ans dans la bouteille, bien stockée.
Stil und Farbe: Kräftiges goldblondes Belgisches Bier Tripel, klar und kristallin.
Geschmack: Kraftvoll, sehr voll am Gaumen und eine süße Bitterkeit mit viel Fruchtigkeit.
Alkohol: 11% ABV
Trinktemperatur: 9 - 10° C
Gärung: Obergäriges Bier mit erneuter Gärung in der Flasche. Pasteurisiert, zentrifugiert und filtriert.
Zutaten: Wasser, Malz, Mais, belgischer Hopfen, Zucker und Hefe.
Die Brauerei: Die Van Honsebrouck Brauerei befindet sich in Ingelmunster, Westflandern, Belgien. Gegründet 1900 von Louise De Poorter - Van Honsebrouck.
Ursprung: Xavier Van Honsebrouck behauptet fest, dass dieses Dreifachbier so fest wie eine Burg ist und hat es Kasteel (Burg in Flämisch) genannt, was sich auf das Schloss Ingelmunster bezieht, Eigentum der Familie Van Hongebrouck.
Essen: Passt gut zu Spargel, Muscheln, würzigen orientalischen Gerichten, Ingwer, Zimt und Chili oder zu Desserts, darunter Bananen.
Aufbewahrung und Lagerung: Das Bier bleibt 12 Jahre in der Flasche, gut gelagert.
Triple immer eine Flasche Wert

Ich mag die Belgischen Biere. Und ein schönes Triple ist immer etwas gutes.