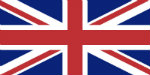 We can ship to any address in Switzerland. Shipments by DPD in 2 to 3 working days
(Covid-19 update: DPD delivers on time).
The cost of shipping an order anywhere in Switzerland is 6.90 CHF.
We do not accept returns. But we will refund you in case of wrong delivery.
The abuse of alcohol is dangerous for your health. Please drink responsibly.
Alcohol consumption by pregnant women is strongly discouraged. The sale of alcohol to minors is strictly prohibited. By accessing our products, you confirm that you are over 18 years of age.
Wir können an jede Adresse in der Schweiz versenden. Versand per DPD in 2 oder 3 Werktagen.
(Covid-19 Update: DPD liefert pünktlich)
Die Versandkosten für eine Bestellung in der Schweiz betragen 6.90 CHF.
Wir akzeptieren keine Rücksendungen. Aber wir werden Ihnen im Falle einer falschen Lieferung zurückerstatten.
Der Missbrauch von Alkohol ist gefährlich für Ihre Gesundheit. Bitte trink verantwortungsvoll.
Der Verzehr von Alkohol bei Schwangeren ist dringend zu vermeiden. Der Verkauf von Alkohol an Minderjährige ist strengstens untersagt. Wenn Sie auf unsere Produkte zugreifen, bestätigen Sie, dass Sie über 18 Jahre alt sind.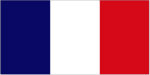 Nous pouvons expédier à n'importe quelle adresse en Suisse. Livraisons par DPD en 2 ou 3 jours ouvrés.
(Mise à jour Covid-19: DPD livre dans les délais)
Le coût d'expédition d'une commande partout en Suisse est de 6.90 CHF.
Nous n'acceptons pas les retours. Mais nous vous rembourserons en cas de mauvaise livraison.
L'abus d'alcool est dangereux pour la santé. Veuillez boire de façon responsable.
La consommation d'alcool par les femmes enceintes est fortement découragée. La vente d'alcool aux mineurs est strictement interdite. En accédant à nos produits, vous confirmez que vous avez plus de 18 ans.