Style and Colour: Tart beer with Elderberry flowers
Taste: Super floral, lemony and refreshing, this beer will easily withstand ageing in the cellar and will delight you over the long term.
Alcohol: 5 % ABV
Drinking Temperature: 4 - 6° C
Fermentation: Five months in the tank to develop an assumed and complex acidity, then an addition of fresh elderflowers, picked in the morning to preserve its full flavour. A several months wait for the aromas to harmonize and a consequent bottle keeping.
Ingredients: Geneva malt, Geneva oats, wild elder flowers from Geneva, Swiss sugar, Swiss ferments, Swiss water.
The Brewery: Brasserie La Pièce founded in 2015 in Geneva by Laurent and Raphaël. Their passion is to make beers that they like and that stand out from the crowd. They prefer short circuits, in the purchase of raw materials and equipment. They use almost exclusively Geneva malt, produced in Satigny with barley grown in the canton of Geneva.
Origin: Surote evokes the acidity of this beer, but also the flowers of Elderberry.
Food: Excellent as an aperitif.
Keeping and Storage: The beer will keep for at least 5 years in the bottle, if well stored.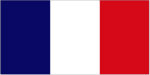 Style et couleur: Bière acidulée aux fleurs de Sureau
Goût: Super florale, citronnée et rafraîchissante cette bière supportera sans problème un vieillissement en cave et vous ravira sur le long terme.
Alcool: 5% ABV
Température de consommation: 4 - 6 ° C
Fermentation: Cinq mois de cuve pour développer une acidité assumée et complexe, puis un ajout de fleurs de sureau fraîches, cueillies au matin pour en préserver tout le parfum. Une attente de quelques mois pour que les arômes s'harmonisent et une garde en bouteille conséquente.
Ingrédients: Malt de Genève, avoine de Genève, fleurs de sureau sauvage de Genève, sucre suisse, ferments suisses, eau suisse.
La Brasserie: Brasserie La Pièce fondée en 2015 à Genève par Laurent et Raphaël. Leur passion est de faire des bières qui leur plaisent et qui sortent des sentiers battus. Ils privilégient les circuits courts, dans les achats de matières premières et de matériel. Ils utilisent quasi-exclusivement du malt genevois, produit à Satigny avec de l'orge cultivée sur le canton de Genève.

Origine: Surote évoque le côté acide de cette bière, mais aussi les fleurs de Sureau.

Cuisine: Excellente en apéritif.
Conservation et stockage: La bière se conservera au moins 5 ans en bouteille, si elle est bien stockée.
Stil und Farbe: Tart Bier mit Holunderblüten
Geschmack: Super blumig, zitronig und erfrischend, hält dieses Bier der Alterung im Keller problemlos stand und wird Sie langfristig begeistern.
Alkohol: 5% ABV
Trinktemperatur: 4 - 6° C
Gärung: Fünf Monate in der Wanne, um eine angenommene und komplexe Säure zu entwickeln, dann ein Zusatz von frischen Holunderblüten, die am Morgen gepflückt werden, um den gesamten Duft zu erhalten. Ein paar Monate warten, bis sich die Aromen harmonisiert haben und eine anschließende Reifung in der Flasche.
Zutaten: Genfer Malz, Genfer Hafer, wilde Holunderblüten aus Genf, Schweizer Zucker, Schweizer Fermente, Schweizer Wasser.
Die Brauerei: Die Brasserie La Pièce wurde 2015 in Genf von Laurent und Raphaël gegründet. Ihre Leidenschaft ist es, Biere herzustellen, die ihnen gefallen und die abseits der üblichen Pfade stehen. Sie bevorzugen Kurzschlüsse beim Kauf von Rohstoffen und Geräten. Sie verwenden fast ausschliesslich Genfer Malz, das in Satigny mit im Kanton Genf angebauter Gerste hergestellt wird.
Ursprung: Surote erinnert an die Säure dieses Bieres, aber auch an die Blüten der Holunderbeere.
Essen: Ausgezeichnet als Aperitif.
Aufbewahrung und Lagerung: Das Bier bleibt bei guter Lagerung mindestens 5 Jahre in der Flasche.