Style and Colour: Belgian blond hopped beer.
Taste: Mild and intense flavour with a pleasantly mild bitterness and a spicy touch. Hoppy character.
Alcohol: 6.6 % ABV
Drinking Temperature: 6 °C.
Fermentation: Lager of high fermentation, re-fermented in the bottle.
Ingredients: Pure water, yeast, hops and malt.
The Brewery: The De Brabandere brewery has been in the same family since 1894. Five successive generations of De Brabandere have held the reins. Located in west Flanders in Belgium.
Origin: The beer of the Cyclists whose name "Kwaremont" refers to the famous ascension of the Oude Kwaremont, in the Flemish Ardennes. Its alcohol content is reminiscent of the steepness of the climb. The Swiss cyclist Fabian Cancellara, winner of the Tour of Flanders, is particularly enjoying this climb and the Kwaremont beer.
Food: Goes very well with all well-salted cheeses.
Keeping and Storage: 2 years.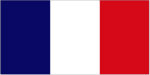 Style et Couleur: Bière belge blonde houblonnée
Goût: Saveur douce et intense avec une légère amertume agréable et une touche épicée. Caractère houblonné.
Alcool: 6.6% ABV
Température de consommation: 6 ° C.
Fermentation: Bière blonde de haute fermentation, re-fermentée dans la bouteille.
Ingrédients: Eau pure, levure, houblons et malt
La brasserie: La brasserie De Brabandere fait partie de la même famille depuis 1894. Cinq générations successives de De Brabandere ont tenu les rênes. Située en Flandre occidentale en Belgique.
Origine: La bière des Cyclistes dont le nom "Kwaremont" fait référence à la célèbre ascension de l'Oude Kwaremont, dans les Ardennes Flamandes. Son taux d'alcool rappelle l'inclinaison de la montée. Le cycliste suisse Fabian Cancellara, vainqueur du Tour des Flandres, apprécie tout particulièrement cette ascension et la bière Kwaremont.
Cuisine: Se marie très bien avec tous les fromages bien salés.
Conservation et stockage: 2 ans.
Stil und Farbe: Belgisches Blondes Hopfenbier
Geschmack: Milder und intensiver Geschmack mit einer angenehm milden Bitterkeit und einer würzigen Note. Fröhlicher Charakter.
Alkohol: 6.6% ABV
Trinktemperatur: 6 ° C.
Gärung: Hochgäriges Lagerbier, in der Flasche nachvergoren.
Zutaten: Reines Wasser, Hefe, Hopfen und Malz.
Die Brauerei: Die Brauerei De Brabandere gehört seit 1894 zur gleichen Familie. Fünf aufeinanderfolgende Generationen von De Brabandere haben die Leitung übernommen. Das Unternehmen befindet sich in Westflandern in Belgien.
Ursprung: Das Bier der Radfahrer, deren Name "Kwaremont" sich auf die berühmte Besteigung des Oude Kwaremont in den flämischen Ardennen bezieht. Sein Alkoholgehalt erinnert an die Steilheit des Anstiegs. Der Schweizer Radsportler Fabian Cancellara, Sieger der Flandern-Rundfahrt, ist von diesem Anstieg und dem Kwaremont-Bier besonders angetan.
Essen: Passt sehr gut zu allen gut gesalzenen Käsesorten.
Aufbewahrung und Lagerung: 2 Jahre.