Style and Colour: Season Farmhouse Belgian ale brewed with figs
Taste: Slight fruit taste and nice yeast flavour
Alcohol: 5.8 % ABV
Drinking Temperature: 4 - 6 °C
Fermentation: High fermentation.
Ingredients: Water, malt, wheat, fig juice, hops, yeast.
The Brewery: The Brasserie Blaugies is located in Blaugies,which means "blue water source", in Hainaut, Belgium. Founded in 1988 by the descendants of the local bandit A.J.Moneuse.
Origin: A recipe from grandmothers, who, given the low alcohol content, would have given this drink to the Darbyists (followers of Pastor Darby).
Food: Excellent with soft cheese, blue cheese, very sweet desserts and cheesecake.
Keeping and Storage: The beer will keep for 3 years in the bottle.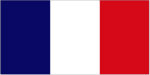 Style et couleur: Saison blonde brassée avec des figues
Goût: Léger goût de fruit et bon goût de levure
Alcool: 5.8% ABV
Température de consommation: 4 - 6 ° C
Fermentation: Haute fermentation.
Ingrédients: Eau, malt, froment, jus de figues, houblon, levure.
La Brasserie: La Brasserie Blaugies est située à Blaugies, qui signifie «source d'eau bleue», dans le Hainaut, en Belgique. Fondée en 1988 par les descendants du bandit local A.J.Moneuse.
Origine: Recette de grand-mères, qui, au vu du faible taux d'alcool, auraient attribué cette boisson aux darbystes (disciples du Pasteur Darby).
Cuisine: Excellent avec le fromage à pâte molle, le fromage bleu, les desserts très sucrés et le gâteau au fromage.
Conservation et stockage: La bière se conservera 3 ans dans la bouteille.
Stil und Farbe: Saison-Blondbier mit Feigen gebraut
Geschmack: Leichter Fruchtgeschmack und schönes Hefearoma
Alkohol: 5.8% ABV
Trinktemperatur: 4 - 6 ° C
Gärung: Hochvergärung.
Zutaten: Wasser, Malz, Weizen, Feigensaft, Hopfen, Hefe.
Die Brauerei: Die Brasserie Blaugies befindet sich in Blaugies, was "blaue Wasserquelle" bedeutet, im Hennegau, Belgien. 1988 von den Nachfahren des lokalen Banditen A.J.Moneuse gegründet.
Ursprung: Rezept von Großmüttern, die angesichts des geringen Alkoholgehalts dieses Getränk den Darbyisten (Anhängern von Pastor Darby) zugeschrieben hätten.
Essen: Ausgezeichnet zu Weichkäse, Blauschimmelkäse, sehr süßen Desserts und Käsekuchen.
Aufbewahrung und Lagerung: Das Bier bleibt 3 Jahre in der Flasche.