Style and Colour: Lambic Kriek.
Taste: Its taste is sour and dry, enhanced by the flavours of cherries, red fruits and almonds.
Alcohol: 6 % ABV
Drinking Temperature: 12° C
Fermentation: Spontaneous fermentation beer, fermented in oak barrels with 400gr of cherries per litre. Unfiltered and unpasteurised, it is refermented in the bottle.
Ingredients: Water, malt, unmalted wheat, 400 gr cherries/ lit, bacteria and aged hops.
The Brewery: The brewery was founded in 1882 by Henri Vandervelden in Beersel, southwest of Brussels.
Origin: Lambic is a type of beer brewed in the Pajottenland region of Belgium southwest of Brussels. Brewed in Lembeek, the village that gave Lambic its name. It is fermented through exposure to wild yeasts and bacteria. Oude Gueuze' label was accorded legal protection by the European Union. Brewers are now only allowed to call their product Oude Gueuze if the older lambic used in the process has been aged for three years, has matured in oak barrels and is free of any artificial sweeteners.
Food: Pairs wonderfully with desserts like waffles.
World Beer Awards: Best Kriek lambic in 2009 and gold medal in 2012 at the Brussels Beer Challenge.
Keeping and Storage: The beer will keep for 20 years in the bottle, if well stored on its side.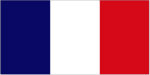 Style et couleur: Kriek Lambic.
Goût: Son goût est suret et sec, rehaussé des saveurs de cerises, fruits rouges et amandes.
Alcool: 6% ABV
Température de consommation: 12° C
Fermentation: Bière de fermentation spontanée, fermentée en fût de chêne avec 400gr de cerises par litre. Non filtrée et non pasteurisée, elle est refermentée en bouteille.
Ingrédients: Eau, malt, blé non malté, 400gr cerises/lit, bactéries et houblon suranné.
La Brasserie: La brasserie a été fondée en 1882 par Henri Vandervelden à Beersel au Sud Ouest de Bruxelles.
Origine: Le Lambic est un type de bière brassée dans la région du Pajottenland en Belgique, au sud-ouest de Bruxelles. Elle est fermentée par exposition à des levures sauvages et à des bactéries. Le label "Oude Gueuze" a obtenu la protection juridique de l'Union européenne. Les brasseurs ne sont désormais autorisés à appeler leur produit Oude Gueuze que si l'ancien lambic utilisé dans le processus a été vieilli pendant trois ans, a mûri dans des fûts de chêne et est exempt de tout édulcorant artificiel.
Cuisine: Accompagne à merveille les desserts comme les gaufres.
World Beer Awards: Meilleure kriek lambic en 2009 et médaille d'or en 2012 au Brussels Beer Challenge.
Conservation et stockage: La bière se conservera 20 ans dans la bouteille, bien stockée (couchée).
Stil und Farbe: Lambic Kriek.
Geschmack: Sein Geschmack ist trocken und sauber, verstärkt durch die Aromen von Kirschen, roten Früchten und Mandeln.
Alkohol: 6% ABV
Trinktemperatur: 12° C
Gärung: Bier mit spontaner Gärung, vergoren in Eichenfässern mit 400 g Kirschen pro Liter. Ungefiltert und unpasteurisiert wird es in der Flasche refermentiert.
Zutaten: Wasser, Malz, ungemälzter Weizen, 400 g Kirschen / Lit, Bakterien und gealterter Hopfen.
Die Brauerei: Die Brauerei wurde 1882 von Henri Vandervelden in Beersel, südwestlich von Brüssel, gegründet.
Ursprung: Lambic ist eine Biersorte, die in der Region Pajottenland in Belgien südwestlich von Brüssel gebraut wird. Gebraut in Lembeek, dem Dorf, das Lambic seinen Namen gab. Es wird durch die Einwirkung von Wildhefen und Bakterien fermentiert. Das Label von Oude Gueuze erhielt von der Europäischen Union Rechtsschutz. Brauer dürfen ihr Produkt nun nur noch dann Oude Gueuze nennen, wenn das dabei verwendete ältere Lambic drei Jahre alt ist, in Eichenfässern gereift ist und frei von künstlichen Süßstoffen ist.
Essen: Passt wunderbar zu Desserts wie Waffeln.
World Beer Awards: Bestes Kriek-Lambic 2009 und Goldmedaille 2012 bei der Brussels Beer Challenge.
Aufbewahrung und Lagerung: Das Bier bleibt 20 Jahre in der Flasche, wenn es gut gelagert und horizontal gelagert wird.