Style and Colour: Sparkling lambic infused with pine buds.
Taste: Fresh and round lambic taste with the spicy character of pine buds.
Alcohol: 7.2 % ABV
Drinking Temperature: 8 - 12° C
Fermentation: "Winterlambiek Oud Beersel' is infused with pine buds.Beer of spontaneous fermentation. Unfiltered and unpasteurized, it is refermented in the bottle.
Ingredients: Water, malt, unmalted wheat, bacteria and aged hops.
The Brewery: The brewery was founded in 1882 by Henri Vandervelden in Beersel, southwest of Brussels.
Origin: Lambic is a type of beer brewed in the Pajottenland region of Belgium southwest of Brussels. Brewed in Lembeek, the village that gave Lambic its name. It is fermented through exposure to wild yeasts and bacteria.
Food: A perfect accompaniment to all winter and Christmas dishes.
Keeping and Storage: The beer will keep for 5 years in the bottle, if well stored on its side.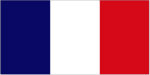 Style et couleur: Lambic pétillant infusé de bourgeons de pin.
Goût: Goût frais et rond de lambic avec Ie caractère épicé des bourgeons de pin et des saveurs d'agrumes.
Alcool: 7.2 % ABV
Température de consommation: 8 - 12° C
Fermentation: « Winterlambiek Oud Beersel » est infusé de bourgeons de pin. Bière de fermentation spontanée. Non filtrée et non pasteurisée, elle est refermentée en bouteille.
Ingrédients: Eau, malt, blé non malté, bactéries et houblon suranné.
La Brasserie: La brasserie a été fondée en 1882 par Henri Vandervelden à Beersel au Sud Ouest de Bruxelles.
Origine: Le Lambic est un type de bière brassée dans la région du Pajottenland en Belgique, au sud-ouest de Bruxelles. Elle est fermentée par exposition à des levures sauvages et à des bactéries.
Cuisine: Accompagne à merveille tous les plats d'hiver et de Noël et fêtes de fin d'année.
Conservation et stockage: La bière se conservera 5 ans dans la bouteille, bien stockée (couchée).
Stil und Farbe: Prickelnder Lambic, der mit Kiefernknospen aufgegossen wurde.
Geschmack: Frischer, runder Lambic-Geschmack mit dem würzigen Charakter von Kiefernknospen.
Alkohol: 7.2 % ABV
Trinktemperatur: 8 - 12° C
Gärung: "Winterlambiek Oud Beersel" wird mit Kiefernknospen aufgegossen.Bier mit spontaner Gärung. Ungefiltert und unpasteurisiert.
Zutaten: Wasser, Malz, ungemälzter Weizen, Bakterien und gealterter Hopfen.
Die Brauerei: Die Brauerei wurde 1882 von Henri Vandervelden in Beersel, südwestlich von Brüssel, gegründet.
Ursprung: Lambic ist eine Biersorte, die in der Region Pajottenland in Belgien südwestlich von Brüssel gebraut wird. Gebraut in Lembeek, dem Dorf, das Lambic seinen Namen gab. Es wird durch die Einwirkung von Wildhefen und Bakterien fermentiert.
Essen: Passt hervorragend zu allen Winter- und Weihnachtsgerichten und zu den Festtagen.
Aufbewahrung und Lagerung: Das Bier bleibt 5 Jahre in der Flasche, wenn es gut gelagert und horizontal gelagert wird.