Style and Colour: Lambic Gueuze Kriek (Cherry).
Taste: The taste is full of sour cherries with hints of wildness and oak that blends well with the extreme acidity, and slight residual sweetness.
Alcohol: 6 % ABV
Drinking Temperature: 8° C
Fermentation: Unique blend of several black cherries lambics of different ages. Lambic is fermented through exposure to wild yeasts and bacteria. The second fermentation takes place inside the bottles stored for minimum one year in constant temperature kept cellars.
Ingredients: Water, malt, unmalted wheat, black cherries (70 kg of black Belgian cherries per 600 Lt. barrel), bacteria and aged hops.
The Brewery: Hanssens is one of the oldest lambic blenders in Dworp South Brussels. Lambic was brewed and blended at the family farm since 1871.
Origin: Lambic is a type of beer brewed in the Pajottenland region of Belgium southwest of Brussels. It is fermented through exposure to wild yeasts and bacteria. Oude Kriek or Gueuze' label was accorded legal protection by the European Union. Brewers are now only allowed to call their product Oude Gueuze if the older lambic used in the process has been aged for three years, has matured in oak barrels and is free of any artificial sweeteners.
Food: Pairs wonderfully with asparagus, duck and waffles.
Keeping and Storage: The beer will keep for 15 years in the bottle, if well stored on its side.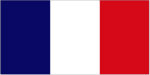 Style et couleur: Gueuze Lambic Kriek (Cerise).
Goût: Cerises aigres avec des notes de bois sauvage et de chêne qui se marient bien avec l'acidité extrême, et une légère douceur résiduelle.
Alcool: 6% ABV
Température de consommation: 8° C
Fermentation: Mélange unique de plusieurs lambics de cerises noires d'âges différents. Le lambic est fermenté par exposition à des levures sauvages et à des bactéries. La deuxième fermentation a lieu à l'intérieur des bouteilles stockées pendant au moins six mois dans des caves à température constante.
Ingrédients: Eau, malt, blé non malté, cerises noires (70 kg de cerises noires belges par baril de 600 litres), bactéries et houblon vieilli.
La Brasserie: Hanssens est l'un des plus anciens assembleurs de lambic. Le lambic a été brassé et assemblé à la ferme familiale depuis 1871, à Dworp, au Sud de Bruxelles.
Origine: Le Lambic est un type de bière brassé dans la région du Pajottenland en Belgique, au sud-ouest de Bruxelles. Il est fermenté par exposition à des levures sauvages et à des bactéries. Le label "Oude Gueuze" ou "Oude Kriek" a obtenu la protection juridique de l'Union européenne. Les brasseurs ne sont désormais autorisés à appeler leur produit Oude Gueuze que si l'ancien lambic utilisé dans le processus a été vieilli pendant trois ans, a mûri dans des fûts de chêne et est exempt de tout édulcorant artificiel.
Cuisine: Accompagne à merveille les asperges, le canard et les gaufres.
Conservation et stockage: La bière se conservera 15 ans dans la bouteille, bien stockée (couchée).
Stil und Farbe: Lambic Gueuze Kriek (Kirschen).
Geschmack: Der Geschmack ist voll von Sauerkirschen mit Noten von Wildheit und Eiche, die sich gut mit der extremen Säure und der leichten Restsüße vermischen.
Alkohol: 6% ABV
Trinktemperatur: 8° C
Gärung: Einzigartige Mischung aus mehreren Schwarzkirschenlambussen unterschiedlichen Alters. Lambic wird durch die Einwirkung von Wildhefen und Bakterien fermentiert. Die zweite Gärung findet in den Flaschen statt, die mindestens ein Jahr lang in Kellern mit konstanter Temperatur gelagert werden.
Zutaten: Wasser, Malz, ungemälzter Weizen, schwarze Kirschen (70 kg schwarze belgische Kirschen pro 600 Lt. Fass), Bakterien und gealterter Hopfen.
Die Brauerei: Hanssens ist einer der ältesten Lambimischer in Dworp Süd Brüssel. Lambic wurde seit 1871 auf dem Familienbetrieb gebraut und gemischt.
Ursprung: Lambic ist eine Biersorte, die in der Region Pajottenland in Belgien südwestlich von Brüssel gebraut wird. Es wird durch die Einwirkung von Wildhefen und Bakterien fermentiert. Das Label von Oude Gueuze / Kriek erhielt von der Europäischen Union Rechtsschutz. Brauer dürfen ihr Produkt nun nur noch dann Oude Gueuze nennen, wenn das dabei verwendete ältere Lambic drei Jahre alt ist, in Eichenfässern gereift ist und frei von künstlichen Süßstoffen ist.
Essen: Passt wunderbar zu Spargel, Ente und Waffeln.
Aufbewahrung und Lagerung: Das Bier bleibt 15 Jahre in der Flasche, wenn es gut gelagert und horizontal gelagert wird.