Style and Colour: Hybrid Wine and Beer
Taste: Tannic and slightly sparkling, this beer blurs the boundaries between beer and wine.
Alcohol: 6 % ABV
Drinking Temperature: 10 - 12° C
Fermentation: Mixed fermentation beer with maceration of Gamay marc from Domaine de la Mermière.
Traditional Pet' Nat method. This is the return to the old original tradition of sparkling wine production (Ancestral Method). Pet' Nat is synonymous with authentic winemaking, mostly in small quantities, and a natural approach to wine. It undergoes refermentation in the bottle.
Ingredients: Water, organic barley and wheat malt, hops, grape marc from Domaine de la Marmière, yeast.
The Brewery: Brewery L'Apaisée founded in 2015 in Geneva by Xavier Righetti, PhD from the Ecole Polytechnique de Lausanne. Making beer is also a way to return to a more manual and less stressful activity, away from computer screens. The name L'Apaisée (meaning "relaxed") had it all.
Origin: La Marmière comes from the name of the La Mermière domain (marc & Mermière), a vineyard property located in the Geneva countryside, which has 11 hectares in the AOC Geneva Appellation.
Food: Excellent as an aperitif.
Keeping and Storage: The beer will keep for 30 years in the bottle, if well stored.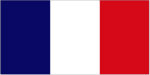 Style et couleur: Hybride Vin et Bière
Goût: Tannique et faiblement pétillante, cette bière trouble les frontières entre la bière et le vin.
Alcool: 6% ABV
Température de consommation: 10 - 12 ° C
Fermentation: Bière de fermentation mixte avec macération de marc de Gamay du domaine de la Mermière.
Méthode traditionelle Pet' Nat. C'est le retour à la vieille tradition originale de la production de vin mousseux (Méthode Ancestrale). Les Pét-Nats sont synonymes de vinification authentique, le plus souvent en petites quantités, et d'une approche naturelle du vin. Elle subit une refermentation en bouteille.
Ingrédients: Eau, malt d'orge et de blé bio, houblon, marc de raisin du domaine de la Marmière, levures.
La Brasserie: Brasserie L'Apaisée fondée en 2015 à Genève par Xavier Righetti, PhD de l'Ecole Polytechnique de Lausanne. Faire de la bière est aussi un moyen de revenir à une activité plus manuelle et moins stressante, éloignée des écrans d'ordinateur. Le nom l'Apaisée était tout trouvé.
Origine: La Marmière vient du nom du domaine de La Mermière (marc et Mermière), domaine viticol situé en campagne genevoise, qui compte 11 hectares en appellation AOC Genève.

Cuisine: Excellente en apéritif.
Conservation et stockage: La bière se conservera au moins 30 ans en bouteille, si elle est bien stockée.
Stil und Farbe: Hybrid-Wein und -Bier
Geschmack: Tanninhaltig und leicht perlend, verwischt dieses Bier die Grenzen zwischen Bier und Wein.
Alkohol: 6% ABV
Trinktemperatur: 10 - 12° C
Gärung: Bier mit gemischter Gärung mit Mazeration von Gamay-Trester von der Domaine de la Mermière.
Traditionelle Pet'-Nat-Methode. Es ist die Rückkehr zur alten ursprünglichen Tradition der Schaumweinherstellung (Ancestral Method). Pet" Nat ist ein Synonym für authentische Weinbereitung, meist in kleinen Mengen, und einen natürlichen Umgang mit Wein. Es wird in der Flasche erneut gegärt.
Zutaten: Wasser, biologisches Gersten- und Weizenmalz, Hopfen, Trester von Trauben der Domaine de la Marmière, Hefe.
Die Brauerei: Brauerei L'Apaisée, gegründet im Jahr 2015 in Genf von Xavier Righetti, PhD der Ecole Polytechnique de Lausanne. Die Bierherstellung ist auch eine Möglichkeit, zu einer manuelleren und weniger stressigen Tätigkeit zurückzukehren, weg von den Computern. Der Name L'Apaisée bedeutet beruhigt auf Deutsch.
Ursprung: La Marmière kommt vom Namen des Domaine de la Mermière (marc et Mermière), einem Weingut in der Genfer Landschaft, das 11 Hektar in der Genfer Appellation AOC umfasst.
Essen: Ausgezeichnet als Aperitif.
Aufbewahrung und Lagerung: Das Bier bleibt bei guter Lagerung mindestens 30 Jahre in der Flasche.