Style and Colour: Blond triple IPA taste with copper colour
Taste: Fine and balanced bitterness with notes of citrus fruit.

Alcohol: 7.5 % ABV
Drinking Temperature: 4 - 6° C
Fermentation: Dry hopping: they add one of the three varieties of hops during fermentation.
Ingredients: Water, house yeast, pale and roasted malts and 3 varieties of hops.
The Brewery: L'Echasse brewery was founded in Namur by 5 locals in 2012. They shared an attachment to their city, and distinctive traditional products, so they decided to create a beer in Namur with a strong identity and a taste they had not yet encountered in a speciality beer.
Origin: References to this beer date from the 14th and 15th centuries. In old French, hop was "hoppe." The first brewer in Namur who used "hoppe" called his beer "Houppe.
Food: Ideal as an aperitif.
Keeping and Storage: The beer will keep for at least 2 years in the bottle, if well stored.
World Beer Awards 2020: Bronze Medal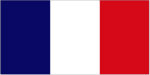 Style et couleur: Blonde triple au goût d'IPA avec une couleur cuivrée
Goût: Amertume fine et équilibrée avec des notes d'agrumes.
Alcool: 7.5% ABV
Température de consommation: 4 - 6° C
Fermentation: Le houblonnage à sec : ils ajoutent l'une des trois variétés de houblon pendant la fermentation.
Ingrédients: Eau, levure maison, malts pâles et rôtis et 3 variétés de houblon.
La Brasserie: La brasserie L'Echasse a été fondée à Namur par 5 locaux en 2012. Ils partageaient un attachement à leur ville et aux produits traditionnels distinctifs, ils ont donc décidé de créer une bière à Namur avec une identité forte et un goût qu'ils n'avaient pas encore rencontré dans une bière spéciale.
Origine: Les références à cette bière datent des XIVe et XVe siècles. Dans le vieux français, le houblon, c'était "hoppe". Le premier brasseur namurois qui utilisait "hoppe" appelait sa bière "Houppe".
Cuisine: Idéal à l'apéritif.
Conservation et stockage: La bière se conservera au moins 2 ans en bouteille, si elle est bien stockée.
World Beer Awards 2020: médaille de bronze
Stil und Farbe: Dreifach blond mit IPA-Geschmack und Kupferfarbe
Geschmack: Feine und ausgewogene Bitterkeit mit Noten von Zitrusfrüchten.
Alkohol: 7.5% ABV
Trinktemperatur: 4 - 6° C
Gärung: Trockenhopfen: Sie geben während der Gärung eine der drei Hopfensorten hinzu.
Zutaten: Wasser, Haushefe, helle und geröstete Malze und 3 Hopfensorten..
Die Brauerei: Die Brauerei L'Echasse wurde 2012 von 5 Einheimischen in Namur gegründet. Sie teilten die Verbundenheit mit ihrer Stadt und die unverwechselbaren traditionellen Produkte, also beschlossen sie, in Namur ein Bier mit einer starken Identität und einem Geschmack zu kreieren, den sie bei einem Spezialbier noch nicht kennengelernt hatten.
Ursprung: Hinweise auf dieses Bier stammen aus dem 14. und 15. Jahrhundert. Im alten Französisch war Hopfen "Hoppe". Die erste Brauerei in Namur, die "hoppe" benutzte, nannte ihr Bier "Houppe".
Essen: Ideal als Aperitif.
Aufbewahrung und Lagerung: Das Bier bleibt bei guter Lagerung mindestens 2 Jahre in der Flasche.
World Beer Awards 2020: Bronze medaille
A classic taste, for a tastee beer.