Style and Colour: Belgian fruity brown beer.
Taste: Powerful cherry taste, with touches of chocolate and pepper.
Alcohol: 8 % ABV
Drinking Temperature: very cold 2° C
Fermentation: Mix of Kasteel Brown and Cherry beer having matured at least 6 months.
Ingredients: Water, yeast, sugar, hops and barley malt.
The Brewery: The Brewery Van Honsebrouck is located in Ingelmunster, west Flanders, in Belgium. Founded in 1900 by Louise De Poorter - Van Honsebrouck.
Origin: Xavier Van Honsebrouck made Kasteel rouge to drink as a cocktail on a sunny terrace.

Food: Goes wonderfully well with asparagus, mussels, spicy Eastern dishes, ginger, cinnamon and chilli or with desserts including banana.
Keeping and Storage: The beer will keep for 2 years in the bottle, if well stored.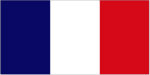 Style et couleur: Bière brune belge fruitée.
Goût: Goût puissant de cerise, avec des touches de chocolat et de poivre.
Alcool: 8% ABV
Température de consommation: très frais 2° C
Fermentation: Mélange de bière Kasteel Brown et Kriek ayant mûri au moins 6 mois.
Ingrédients: Eau, levure, sucre, houblon et malt d'orge.
La Brasserie: La brasserie Van Honsebrouck est située à Ingelmunster, en Flandre occidentale, en Belgique. Fondée en 1900 par Louise De Poorter - Van Honsebrouck.
Origine: Xavier Van Honsebrouck a produit la Kasteel rouge pour la boire en cocktail sur une terrasse ensoleillée.
Cuisine: A boire à l'apéritif en cocktail.
Conservation et stockage: La bière se conservera 2 ans dans la bouteille, bien stockée.
Stil und Farbe: belgisches fruchtiges Braunbier.
Geschmack: Kraftvoller Kirschgeschmack, mit Noten von Schokolade und Pfeffer.
Alkohol: 8% ABV
Trinktemperatur: 2° C
Gärung: Mischung aus Kasteel Brown und Cherry Bier mit einer Reifezeit von mindestens 6 Monaten
Zutaten: Wasser, Hefe, Zucker, Hopfen und Gerstenmalz.
Die Brauerei: Die Van Honsebrouck Brauerei befindet sich in Ingelmunster, Westflandern, Belgien. Gegründet 1900 von Louise De Poorter - Van Honsebrouck.
Ursprung: Xavier Van Honsebrouck ließ Kasteel als Cocktail auf einer sonnigen Terrasse rosa trinken.
Essen: Als Aperitifcocktail zu trinken.
Aufbewahrung und Lagerung: Das Bier bleibt 2 Jahre in der Flasche, gut gelagert.