Style and Colour: Blending of cask-aged beers.
Taste: Nice balance between the moderate acidity and the soft bitterness of Nelson Sauvin.
Alcohol: 6.2 % ABV
Drinking Temperature: 4-6° C
Fermentation: A blend of beers aged in tuns for 24 to 30 months, then hopped raw with 8g/l of New Zealand Nelson Sauvin hops. Refermented in the bottle.

Ingredients: Water, sugar, malt, Nelson Sauvin hops, yeast.
The Brewery: Brewery L'Apaisée founded in 2015 in Geneva by Xavier Righetti, PhD from the Ecole Polytechnique de Lausanne. Making beer is also a way to return to a more manual and less stressful activity, away from computer screens. The name L'Apaisée (meaning "relaxed") had it all.
Food: Excellent as an aperitif or to accompany spicy dishes.
Keeping and Storage: The beer will keep for 5 years in the bottle, if well stored.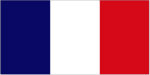 Style et couleur: Assemblage de bières élevées en foudres
Goût: Bel équilibre entre l'acidité modérée et l'amertume douce du Nelson Sauvin.

Alcool: 6.2% ABV
Température de consommation: 4-6° C
Fermentation: Assemblage de bières élevées en foudres entre 24 et 30 mois, puis houblonné à cru avec 8g/l de houblon néo-zélandais Nelson Sauvin. Refermentée en bouteille.
Ingrédients: Eau, sucre, malt , houblon Nelson Sauvin, levure.
La Brasserie: Brasserie L'Apaisée fondée en 2015 à Genève par Xavier Righetti, PhD de l'Ecole Polytechnique de Lausanne. Faire de la bière est aussi un moyen de revenir à une activité plus manuelle et moins stressante, éloignée des écrans d'ordinateur. Le nom l'Apaisée était tout trouvé.
Cuisine: Excellente en apéritif ou pour accompagner des plats épicés.
Conservation et stockage: La bière se conservera au moins 5 ans en bouteille, si elle est bien stockée.
Stil und Farbe: Blend von in Fässern gereiften Bieren
Geschmack: Schöne Balance zwischen der moderaten Säure und der süßen Bitterkeit des Nelson Sauvin.
Alkohol: 6.2% ABV
Trinktemperatur: 4-6° C
Gärung: Eine Mischung von Bieren, die zwischen 24 und 30 Monaten in Fässern gelagert und dann mit 8g/l neuseeländischem Nelson Sauvin Hopfen gehopft wurden. In der Flasche nachgegoren.
Zutaten: Wasser, Zucker, Malz, Nelson Sauvin Hopfen, Hefe.
Die Brauerei: Brauerei L'Apaisée, gegründet im Jahr 2015 in Genf, von Xavier Righetti, PhD der Ecole Polytechnique de Lausanne. Die Bierherstellung ist auch eine Möglichkeit, zu einer manuelleren und weniger stressigen Tätigkeit zurückzukehren, weg von den Computern. Der Name L'Apaisée bedeutet beruhigt auf Deutsch.
Essen: Hervorragend als Aperitif oder zur Begleitung von würzigen Speisen.
Aufbewahrung und Lagerung: Das Bier bleibt bei guter Lagerung mindestens 5 Jahre in der Flasche.