Style and Colour: White Walloon beer brewed over a wood fire.
Taste: Light in bitterness and spice, the taste of the lemon fruit remains very pronounced on the palate. The impression of sweetness is very low and the acidity is absent.
Alcohol: 5.6 % ABV
Drinking Temperature: 4 - 6 °C
Fermentation: Unfiltered and brewed the old-fashioned way in copper vats heated by wood fire.
Ingredients: Water, barley malt, wheat, hops, spices, yeast, sugar.
The Brewery: The Caracole Brewery is located in Falmignoul, near Dinant in Belgium. Founded in 1765 by the Moussoux family.
Origin: Two Namur residents, François Tonglet and Jean-Pierre Debras, have taken over the brewery to make it a living museum of traditional beer brewed in old copper vats heated by wood fire.
Food: Particularly appreciated as an aperitif, it also goes well with salads or fruit desserts.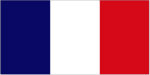 Style et Couleur: Bière blanche wallonne brassée au feu de bois.
Goût: Léger en amertume et en épice, le goût du fruit citronné reste fort prononcé en bouche. L'impression de sucré est très faible et l'acidité absente.
Alcool: 5.6% ABV
Température de dégustation: 4 - 6 ° C
Fermentation: Non filtrée et brassée à l'ancienne dans des cuves de cuivre chauffées au feu de bois.
Ingrédients: Eau, malt d'orge, froment, houblon, épices, levure, sucre.
La Brasserie: La Brasserie Caracole est située à Falmignoul, près de Dinant en Belgique. Fondée en 1765 par la famille Moussoux.
Origine: Deux Namurois, François Tonglet et Jean-Pierre Debras, ont repris la brasserie pour en faire un Musée vivant de la bière artisanale brassée encore à l'ancienne, dans des anciennes cuves en cuivre, chauffées au feu de bois.
Cuisine: Particulièrement appréciée à l'apéritif, elle accompagne également des entrées salades ou desserts aux fruits.
Stil und Farbe: Weißes wallonisches Bier, das über einem Holzfeuer gebraut wird.
Geschmack: Leicht bitter und würzig, der Geschmack der Zitronenfrucht bleibt am Gaumen sehr ausgeprägt. Der Eindruck von Süße ist sehr gering und der Säuregehalt fehlt.
Alkohol: 5.6% ABV
Trinktemperatur: 4 - 6 ° C
Gärung: Ungefiltert und auf altmodische Weise in Kupferbehältern gebraut, die mit Holzfeuer erhitzt werden.
Zutaten: Wasser, Gerstenmalz, Weizen, Hopfen, Gewürze, Hefe, Zucker.
Die Brauerei: Die Caracole Brauerei befindet sich in Falmignoul, nahe Dinant in Belgien. Gegründet 1765 von der Familie Moussoux.
Ursprung: Zwei Namur-Bewohner, François Tonglet und Jean-Pierre Debras, haben die Brauerei übernommen, um sie zu einem lebendigen Museum für traditionelles Bier zu machen, das in alten Kupferbehältern gebraut wird, die mit Holzfeuer erhitzt werden.
Essen: Besonders beliebt als Aperitif, passt aber auch gut zu Salaten oder Fruchtdesserts.