Style and Colour: Dark beer aged in casks.
Taste: Nice balance between the woodiness, the bretts, the moderate acidity and the caramelised notes of the malt.
Alcohol: 8.6 % ABV
Drinking Temperature: 8 - 10° C
Fermentation: Brown beer aged in casks for 2 years. Straight from the cask, without blending (single cask) and refermented for a minimum of 3 months in the bottle.

Ingredients: Water, sugar, malt, hops, yeast.
The Brewery: Brewery L'Apaisée founded in 2015 in Geneva by Xavier Righetti, PhD from the Ecole Polytechnique de Lausanne. Making beer is also a way to return to a more manual and less stressful activity, away from computer screens. The name L'Apaisée (meaning "relaxed") had it all.
Food: Excellent as a digestive.
Keeping and Storage: The beer will keep for 5 years in the bottle, if well stored.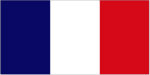 Style et couleur: Bière brune élevée en foudre
Goût: Bel équilibre entre le boisé, les bretts, l'acidité modérée et les notes caramélisées du malt
Alcool: 8.6% ABV
Température de consommation: 8 - 10° C
Fermentation: Bière brune élevée en foudre pendant 2 ans. Sortie directement du foudre, sans assemblage (single cask) puis refermentée minimum 3 mois en bouteille.
Ingrédients: Eau, sucre, malt , houblon, levure.
La Brasserie: Brasserie L'Apaisée fondée en 2015 à Genève par Xavier Righetti, PhD de l'Ecole Polytechnique de Lausanne. Faire de la bière est aussi un moyen de revenir à une activité plus manuelle et moins stressante, éloignée des écrans d'ordinateur. Le nom l'Apaisée était tout trouvé.
Cuisine: Excellente en digestif.
Conservation et stockage: La bière se conservera au moins 5 ans en bouteille, si elle est bien stockée.
Stil und Farbe: Im Fass gereiftes Braunbier.
Geschmack: Schöne Balance zwischen der Holzigkeit, den Bretts, der moderaten Säure und den karamellisierten Noten des Malzes.
Alkohol: 8.6% ABV
Trinktemperatur: 8 - 10° C
Gärung: Braunes Bier, das 2 Jahre lang in Fässern gereift ist. Direkt vom Fass, ohne Verschnitt (Single Cask), dann mindestens 3 Monate in der Flasche nachgegoren.
Zutaten: Wasser, Zucker, Malz, Hopfen, Hefe.
Die Brauerei: Brauerei L'Apaisée, gegründet im Jahr 2015 in Genf, von Xavier Righetti, PhD der Ecole Polytechnique de Lausanne. Die Bierherstellung ist auch eine Möglichkeit, zu einer manuelleren und weniger stressigen Tätigkeit zurückzukehren, weg von den Computern. Der Name L'Apaisée bedeutet beruhigt auf Deutsch.
Essen: Hervorragend als Digestif geeignet.
Aufbewahrung und Lagerung: Das Bier bleibt bei guter Lagerung mindestens 5 Jahre in der Flasche.