Style and Colour: Saison blond beer
Taste: Its aromatic profile is full of nuances and bitterness, supported by a beautiful fullness in the mouth.
Alcohol: 6.5 % ABV
Drinking Temperature: 6 - 8 °C
Fermentation: High fermentation and fermentation in the bottle. Unfiltered.
Ingredients: Spring water, malt, hops, liquorice, home yeast.
The Brewery: Brasserie St-Feuillien was founded in 1873 by Stéphanie Friart in St Feuillien Abbey in Le Roeulx in South of Belgium. The fifth generation continues to brew , demonstrating a determination to stay rooted in the region's history and keep this local tradition very much alive.
Origin: A local beer par excellence, the Saison originated in the farm breweries of southern Belgium, mainly in Hainaut: at the time, this refreshing low-alcohol beer quenched the thirst of seasonal workers.
Food: Accompanies traditional brasserie dishes, such as steak and chips.
Keeping and Storage: The beer will keep for 2 years in the bottle.
World Beer Awards: Gold medal in 2009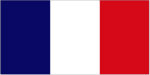 Style et couleur: Bière Saison blonde
Goût: Son profil aromatique est tout en nuances et son amertume bien marquée, l'ensemble soutenu par une belle plénitude en bouche.
Alcool: 6.5% ABV
Température de consommation: 6 - 8 ° C
Fermentation: Bière de fermentation haute, refermentée en bouteille, non filtrée.
Ingrédients: Eau de source, malt, houblon, réglisse, levure maison.
La Brasserie: La Brasserie St-Feuillien a été fondée en 1873 par Stéphanie Friart à l'abbaye St Feuillien du Roeulx dans le sud de la Belgique. La cinquième génération continue à brasser, démontrant une détermination à rester enracinée dans l'histoire de la région et à maintenir cette tradition locale bien vivante.
Origine: Bière de terroir par excellence, la Saison trouve son origine dans les fermes-brasseries du Sud de la Belgique, et principalement en Hainaut: à l'époque, cette bière peu alcoolisée et rafraîchissante étanchait la soif des ouvriers saisonniers.
Cuisine: Accompagne des plats traditionnels de brasserie, comme le steak - frites.
Conservation et stockage: La bière se conservera 2 ans dans la bouteille.
World Beer Awards : Médaille d'or en 2009
Stil und Farbe: Saison blondes Bier
Geschmack: Sein aromatisches Profil ist voll von Nuancen und Bitterkeit, das Ganze unterstützt von einer schönen Fülle im Mund.
Alkohol: 6.5% ABV
Trinktemperatur: 6 - 8 ° C
Gärung: Hochvergärung und Gärung in der Flasche. Ungefiltert
Zutaten: Quellwasser, Malz, Hopfen, Lakritze, Haushefe.
Die Brauerei: Die Brasserie St-Feuillien wurde 1873 von Stéphanie Friart in der Abtei St. Feuillien in Le Roeulx in Südbelgien gegründet. Die fünfte Generation braut weiter und zeigt damit den Willen, in der Geschichte der Region verwurzelt zu bleiben und diese lokale Tradition sehr lebendig zu erhalten.
Ursprung: Das Saisonbier ist ein lokales Bier par excellence und hat seinen Ursprung in den Bauernbrauereien Südbelgiens, vor allem im Hennegau: Damals löschte dieses erfrischende, alkoholarme Bier den Durst der Saisonarbeiter.
Essen: Begleitet traditionelle Brauereigerichte, wie Steak - Pommes.
Aufbewahrung und Lagerung: Das Bier bleibt 2 Jahre in der Flasche.
World Beer Awards: Gold medal in 2009