Style and Colour: Unfiltered Belgian blonde season style beer.
Taste: This is a beautifully balanced, complex beer that has a refreshing fruitiness and long finish.
Alcohol: 6.5 % ABV
Drinking Temperature: 10° C
Fermentation: High fermentation and fermentation in the bottle .
Ingredients: Water, house yeast, pale malts, Kent Golding hops.
The Brewery: The Dupont Brewery is located in Tourpes, in Hainaut, Belgium. Founded in 1950, it was a working farm back to 1759.
Origin: Farmhouse ale that was traditionally brewed in the winter, to be consumed throughout the summer months. Saison Dupont was first brewed in 1844.
Food: Complements very well a fish soup like a bouillabaisse or traditional brasserie meals, like steak and frite
Keeping and Storage: The beer will keep for 3 years in the bottle.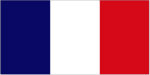 Style et couleur: Bière belge de saison blonde non filtrée.
Goût: Il s'agit d'une bière d'un bel équilibre, complexe, au fruité rafraîchissant et à la finale longue.
Alcool: 6.5% ABV
Température de consommation: 10° C
Fermentation: Haute fermentation et fermentation en bouteille.
Ingrédients: Eau, levure maison, malts pâles, houblon Kent Golding.
La Brasserie: La Brasserie Dupont est située à Tourpes, dans le Hainaut, en Belgique. Fondée en 1950, c'était une ferme en activité depuis 1759.
Origine: Bière de ferme traditionnellement brassée en hiver, consommée tout au long de l'été. La Saison Dupont a été brassée pour la première fois en 1844.
Cuisine: Se marie très bien avec une soupe de poisson comme une bouillabaisse ou des plats traditionnels de brasserie, comme le steak et la frite.
Conservation et stockage: La bière se conservera 3 ans dans la bouteille.
Stil und Farbe: Ungefiltertes Belgisches Blond Bier der Saison.
Geschmack: Dies ist ein wunderschön ausgewogenes, komplexes Bier, das eine erfrischende Fruchtigkeit und einen langen Abgang hat.
Alkohol: 6.5% ABV
Trinktemperatur: 10° C
Gärung: Hochvergärung und Gärung in der Flasche.
Zutaten: Wasser, Haushefe, helle Malze, Kent Golding Hopfen.
Die Brauerei: Die Dupont Brauerei befindet sich in Tourpes, im Hennegau, Belgien. Es wurde 1950 gegründet und war bis 1759 ein arbeitender Bauernhof.
Ursprung: Bauernbier, das traditionell im Winter gebraut wurde und während der Sommermonate konsumiert wurde. Saison Dupont wurde erstmals 1844 gebraut.
Essen: Passt sehr gut zu einer Fischsuppe wie einer Bouillabaisse oder traditionellen Brasseriegerichten wie Steak und Frite.
Aufbewahrung und Lagerung: Das Bier bleibt 3 Jahre in der Flasche.
Strong taste but interesting

This Saison beer has a strong distinct taste of cloves, spice and wheat. Dry and clean, with a good head of foam. Worth to try and decide for yourself if this is a style you like.