Style and Colour: Classic season blond Belgian beer.
Taste: Heady, with cellar character that is a lot like champagne.
Alcohol: 6 % ABV
Drinking Temperature: 4 - 6 °C
Fermentation: High fermentation and fermentation in the bottle .
Ingredients: Malts, spelt, hops, yeast, water.
The Brewery: The Brasserie Blaugies is located in Blaugies,which means "blue water source", in Hainaut, Belgium. Founded in 1988 by the descendants of the local bandit A.J.Moneuse.
Origin: Farmhouse ale that was traditionally brewed in the winter, to be consumed throughout the summer months by the agricultural workers in the fields.
Food: Wonderful as an aperitif.
Keeping and Storage: The beer will keep for 3 years in the bottle.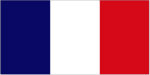 Style et couleur: Bière belge blonde de saison classique.
Goût: Capiteux, avec un caractère de cave qui ressemble beaucoup au champagne.
Alcool: 6% ABV
Température de consommation: 4 - 6 ° C
Fermentation: Haute fermentation et fermentation en bouteille.
Ingrédients: Malts, épeautre, houblon, levure, eau.
La Brasserie: La Brasserie Blaugies est située à Blaugies, qui signifie «source d'eau bleue», dans le Hainaut, en Belgique. Fondée en 1988 par les descendants du bandit local A.J.Moneuse.
Origine: Bière de ferme qui était traditionnellement brassée en hiver, pour être consommée pendant les mois d'été par les ouvriers agricoles dans les champs.
Cuisine: Merveilleux à l'apéritif.
Conservation et stockage: La bière se conservera 3 ans dans la bouteille.
Stil und Farbe: Klassisches blondes belgisches Bier der Saison.
Geschmack: Reizvoll, mit Kellercharakter, der an Champagner erinnert.
Alkohol: 6% ABV
Trinktemperatur: 4 - 6° C
Gärung: Hochvergärung und Gärung in der Flasche.
Zutaten: Malz, Dinkel, Hopfen, Hefe, Wasser.
Die Brauerei: Die Brasserie Blaugies befindet sich in Blaugies, was "blaue Wasserquelle" bedeutet, im Hennegau, Belgien. 1988 von den Nachfahren des lokalen Banditen A.J.Moneuse gegründet.
Ursprung: Bauernhausbier, das traditionell im Winter gebraut wurde, das während der Sommermonate von den Landarbeitern auf den Feldern konsumiert wird.
Essen: Wunderbar als Aperitif.
Aufbewahrung und Lagerung: Das Bier bleibt 3 Jahre in der Flasche.
Rich and pleasant, enjoyable taste.

Hammer Preis-/Leistungsverhältnis