Style and Colour: Lambic oude Kriek
Taste: Sour cherry flavour, pure and unsweetened.
Alcohol: 6.5 % ABV
Drinking Temperature: 8° C
Fermentation: Unique blend of several vintages, different lambics of different ages. Lambic is fermented through exposure to wild yeasts and bacteria. This Lambic beer is aged for 1, 2 or 3 years in oak casks with fresh cherries (400g per liter). The blend, a mild average 18 months old Lambic (unsweetened, unfiltered, unpasteurised) is refermented in the bottle and can be stored up to 20 years
Ingredients: Water, malt, unmalted wheat, cherries, bacteria and aged hops.
The Brewery: In 1975, Frank Boon took over 'geuzestekerij De Vits' in Lembeek. The roots of this brewery date back to 1680, but René De Vits had no successors.
Origin: Lambic is a type of beer brewed in the Pajottenland region of Belgium southwest of Brussels. Brewed in Lembeek, the village that gave Lambic its name. It is fermented through exposure to wild yeasts and bacteria. Oude Gueuze' or Oude Kriek label was accorded legal protection by the European Union. Brewers are now only allowed to call their product Oude Gueuze if the older lambic used in the process has been aged for three years, has matured in oak barrels and is free of any artificial sweeteners.
Food: Excellent as an aperitif. Pairs wonderfully with mild blue cheese, bread with cottage cheese and herbs.
Keeping and Storage: The beer will keep for 20 years in the bottle, if well stored on its side.
World Beer Cup: 2014 Gold Medal.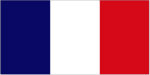 Style et couleur: Kriek à l'ancienne
Goût: Saveur de cerises aigredouce, pure et non sucrée.
Alcool: 6.5% ABV
Température de consommation: 8° C
Fermentation: Assemblage unique de plusieurs millésimes, différents lambics d'âges différents. Le lambic est fermenté par exposition à des levures sauvages et à des bactéries. Cette bière Lambic est vieillie 1, 2 ou 3 ans en fûts de chêne avec des cerises fraîches (400g par litre). Le mélange, un Lambic doux de 18 mois d'âge moyen (non sucré, non filtré, non pasteurisé) est refermenté en bouteille et peut être conservé jusqu'à 20 ans.
Ingrédients: Eau, malt, blé non malté, cerises, bactéries et houblon vieilli.
La Brasserie: En 1975, Frank Boon a repris la geuzestekerij De Vits' à Lembeek. Les racines de cette brasserie remontent à 1680, mais René De Vits n'a eu aucun successeur.
Origine: Le Lambic est un type de bière brassée dans la région du Pajottenland en Belgique, au sud-ouest de Bruxelles. Brassée à Lembeek, le village qui a donné son nom à Lambic. Elle est fermentée par exposition à des levures sauvages et à des bactéries. Le label "Oude Gueuze" ou "Oude Kriek" a obtenu la protection juridique de l'Union européenne. Les brasseurs ne sont désormais autorisés à appeler leur produit Oude Gueuze que si l'ancien lambic utilisé dans le processus a été vieilli pendant trois ans, a mûri dans des fûts de chêne et est exempt de tout édulcorant artificiel.
Cuisine: Excellent à l'apéritif. Se marie à merveille avec du fromage bleu doux, du pain avec du fromage blanc et des herbes.
Conservation et stockage: La bière se conservera 20 ans dans la bouteille, bien stockée (couchée).
World Beer Cup: médaille d'or en 2014.
Stil und Farbe: Lambic Kriek.
Geschmack: Sauerkirschgeschmack, pur und ungesüßt.
Alkohol: 6.5% ABV
Trinktemperatur: 8° C
Gärung: Einzigartige Mischung aus mehreren Jahrgängen, verschiedenen Lambiken unterschiedlichen Alters. Lambic wird durch die Einwirkung von Wildhefen und Bakterien fermentiert. Dieses Lambic-Bier wird für 1, 2 oder 3 Jahre in Eichenfässern mit frischen Kirschen (400g pro Liter) gelagert. Die Mischung, eine milde, durchschnittlich 18 Monate alte Lambic (ungesüßt, ungefiltert, ungepasteurisiert), wird in der Flasche erwähnt und kann bis zu 20 Jahre gelagert werden.
Zutaten: Wasser, Malz, ungemälzter Weizen, Kirschen, Bakterien und gealterter Hopfen.
Die Brauerei: 1975 übernahm Frank Boon die "geuzestekerij De Vits" in Lembeek. Die Wurzeln dieser Brauerei reichen bis ins Jahr 1680 zurück, aber René De Vits hatte keine Nachfolger.
Ursprung: Lambic ist eine Biersorte, die in der Region Pajottenland in Belgien südwestlich von Brüssel gebraut wird. Gebraut in Lembeek, dem Dorf, das Lambic seinen Namen gab. Es wird durch die Einwirkung von Wildhefen und Bakterien fermentiert. Das Label von Oude Gueuze oder Oude Kriek erhielt von der Europäischen Union Rechtsschutz. Brauer dürfen ihr Produkt nun nur noch dann Oude Gueuze nennen, wenn das dabei verwendete ältere Lambic drei Jahre alt ist, in Eichenfässern gereift ist und frei von künstlichen Süßstoffen ist.
Essen: Ausgezeichnet als Aperitif. Passt wunderbar zu mildem Blauschimmelkäse, Brot mit Hüttenkäse und Kräutern.
Aufbewahrung und Lagerung: Das Bier bleibt 20 Jahre in der Flasche, wenn es gut gelagert und horizontal gelagert wird.
World Beer Cup: 2012 und 2019 Goldmedaille.
Fruity, sour and "Boon or Bonne", meaning truly good.