Style and Colour: Blonde Multigrain Abbey Beer
Taste: Fresh, whole, bitter due to the raw hopping technique
Alcohol: 7.5 % ABV
Drinking Temperature: 6 °C
Fermentation: Top-fermented beer that re-ferments in the bottle.

Ingredients: Water, yeast, malt, Challenger hops and Saaz.
The Brewery: De Huyghe brewery is in Melle close to Ghent in Belgium. Founded in 1654 by the family Huyghe.
Origin: The Averbode Abbey was founded in 1134 in Scherpenheuvel-Zichem in Brabant and shows a brewing activity since the 14th century.

Food: Ideal with stronger cheeses, such as as the blue.
Keeping and Storage: The beer will keep for 3 years in the bottle, if well stored.
World Beer Awards: Best beer in 2009 (rated exceptional 4.13/5 by Beeradvocate)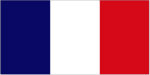 Style et couleur: Bière Blonde multigraines d'Abbaye
Goût: Frais, entier, amer de par la technique du houblonnage à cru
Alcool: 7.5 % ABV
Température de dégustation: 6 ° C
Fermentation: Bière de fermentation haute qui refermente en bouteille.
Ingrédients: De l'eau, levure, malt , houblon Challenger et Saaz.
La brasserie: La brasserie De Huyghe est située à Melle près de Gand en Belgique. Fondée en 1654 par la famille Huyghe.
Origine: L'Abbaye Averbode a été fondée en 1134 à Scherpenheuvel-Zichem en Brabant et démontre une activité brassicole depuis le 14ème siècle.
Cuisine: Idéal avec le fromage
Conservation et stockage : La bière se conservera 3 ans en bouteille, si elle est bien stockée.
World Beer Awards : Médaille d'or en 2018 à l'International Beer Challenge
Stil und Farbe: Blondes Mehrkorn-Klosterbier
Geschmack: Frisch, ganz, bitter durch die Technik des Rohhopfens
Alkohol: 7.5% ABV
Trinktemperatur: 6 ° C
Gärung: Obergäriges Bier, das in der Flasche nachgärt.
Zutaten: Wasser, Hefe, Malz, Challenger-Hopfen und Saaz.
Die Brauerei: Die Brauerei De Huyghe befindet sich in Melle bei Gent in Belgien. Gegründet 1654 von der Familie Huyghe.
Ursprung: Die Abtei von Averbode wurde 1134 in Scherpenheuvel-Zichem in Brabant gegründet und weist eine Brauereiaktivität seit dem 14.
Essen: Ideal zu kräftigen Käsesorten, wie z.B. dem Blauen.
Aufbewahrung und Lagerung: Das Bier bleibt bei guter Lagerung 3 Jahre in der Flasche.
World Beer Awards: Bestes Bier 2018 am International Beer Challenge