Style and colour: Unfiltered amber Belgian saison beer.
Taste: Superb aromatic bitterness granted by the hops.
Alcohol: 7.5% ABV
Drinking temperature: 6 - 8° C
Fermentation: High fermentation and bottle fermentation.
Ingredients: Water, house yeast, barley malts, hops.
The Brewery: The Dupont Brewery is located in Tourpes, Hainaut, Belgium. Founded in 1950, it has been a working farm since 1759.
Origin: The beer was officially presented on September 27th 2008, during the traditional medieval festival of Estinnes-au-Mont. This "beverage" had existed for decades (1888) under another name and had disappeared from the local and regional market. It is brewed according to the original recipe, by the Dupont establishments in Tourpes, a family business of reference.
Food: To be enjoyed as an aperitif.
Storage: The beer will keep for at least 3 years in the bottle.
Frankfurt International Trophy: Gold medal 2022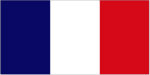 Style et couleur: Bière belge de saison ambrée non filtrée.
Goût: Superbe amertume aromatique octroyée par le houblon.
Alcool: 7.5% ABV
Température de consommation: 6 - 8° C
Fermentation: Haute fermentation et fermentation en bouteille.
Ingrédients: Eau, levure maison, malts d'orge, houblon.
La Brasserie: La Brasserie Dupont est située à Tourpes, dans le Hainaut, en Belgique. Fondée en 1950, c'était une ferme en activité depuis 1759.
Origine: Fut présentée officiellement le 27 septembre 2008, lors de la traditionnelle fête Médiévale d'Estinnes-au-Mont. Ce "breuvage" existait depuis les décennies (1888) sous une autre appellation et avait disparu du marché local et régional. Elle est brassée selon la recette d'origine, par les établissements Dupont à Tourpes, entreprise familiale de référence.
Cuisine: A déguster en apéritif.
Conservation et stockage: La bière se conservera au moins 3 ans dans la bouteille.
Frankfurt International Trophy: médaille d'or 2022
Stil und Farbe: Unfiltriertes, bernsteinfarbenes belgisches Saisonbier.
Geschmack: Wunderschöne aromatische Bitterkeit, die durch den Hopfen entsteht.
Alkohol: 7.5% ABV
Trinktemperatur: 6 - 8° C
Gärung: Obergärung und Flaschengärung.
Zutaten: Wasser, hauseigene Hefe, Gerstenmalz, Hopfen.
Die Brauerei: Die Brauerei Dupont befindet sich in Tourpes in der Region Hennegau in Belgien. Sie wurde 1950 gegründet und war seit 1759 ein aktiver Bauernhof.
Herkunft: Das Bier wurde am 27. September 2008 auf dem traditionellen Mittelalterfest in Estinnes-au-Mont offiziell vorgestellt. Dieses "Getränk" gab es schon seit Jahrzehnten (1888) unter einem anderen Namen und war vom lokalen und regionalen Markt verschwunden. Es wird nach dem Originalrezept von Dupont in Tourpes gebraut, einem bewährten Familienunternehmen.
Küche: Als Aperitif zu genießen.
Konservierung und Lagerung: Das Bier ist in der Flasche mindestens 3 Jahre haltbar.
Frankfurt International Trophy: Goldmedaille 2022