Style and Colour: Dark brown beer
Taste: Dry, lightly caramelised malt flavour, enriched with fruity notes hinting at nuts or dried raisins
Alcohol: 8% ABV
Drinking Temperature: 6 – 10 °C
Fermentation: Mixed fermentation beer with re-fermentation in the bottle. Made in open vats, and exposed to the wild yeast cells that are naturally present in the air. It's only in Oudenaarde that you'll find the microflora that make Liefmans such a unique beer. It is left to mature for 4 to 12 months in the cellar. Mature beer is then fortified with younger beer, so the fermentation process starts up again.
Ingredients: Water, pale and dark barley malts and Herkules hops.
The Brewery: Brouwerij Liefmans. Located in Oudenaarde in Belgium. The story of Liefmans began in the 17th century, when Jacobus Liefmans set up business as a brewer in Oudenaarde. Rosa Merckx, the first and, for many years, the only female brewmaster, was closely involved in the brewery's operations over 40 years. In honour of Rosa Merckx, her signature now appears on every Liefmans label. This formidable woman of 90 is still passionate about Liefmans beer. Along with today's master brewers, she still keeps an eye on the quality of Liefmans' products. See the video below about her story.
Origin: The original name of this beer was IJzerenband (Iron Band) a reference to the iron bands around the beer barrels. It used to be categorised as a 'provisie-bier' – a beer for storage. People would purchase it to lay down in their cellars, and then bring it out on special occasions.
Food: Makes an excellent combination with oysters, Ardennes ham, calves' liver, balsamic vinegar dressings, star anise, raspberry, spicy cakes, goat's blue cheese, and dark chocolate.
Keeping and Storage: If stored correctly, this beer will continue to mature in the bottle for 10 years. Remember to store the bottles vertically in a dry, cool and dark place.
World Beer Awards: 2017 and 2019 World's Best Oud Bruin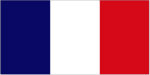 Style et Couleur: Bière belge, brune foncée
Goût: Arôme de malt légèrement caramélisé, enrichi de notes fruitées faisant allusion aux noix ou aux raisins secs.
Alcool: 8% ABV
Température de consommation: 6 - 10 ° C
Fermentation: Bière de fermentation mixte avec re-fermentation en bouteille. Fabriquée dans des cuves ouvertes et exposées aux cellules de levure sauvages naturellement présentes dans l'air. C'est seulement à Oudenaarde que vous trouverez la microflore qui fait de Liefmans une bière unique. Elle mûrit pendant 4 à 12 mois dans la cave. La bière mûre est ensuite enrichie avec de la bière plus jeune, de sorte que le processus de fermentation recommence.
Ingrédients: Eau, malts d'orge pâles et sombres et houblon Herkules.
La brasserie: Brouwerij Liefmans. Située à Oudenaarde en Belgique. L'histoire de Liefmans commence au 17ème siècle, lorsque Jacobus Liefmans s'installe comme brasseur à Oudenaarde. Rosa Merckx, la première et, pendant de nombreuses années, la seule femme maître-brasseur, a été étroitement impliquée dans les opérations de la brasserie pendant 40 ans. En l'honneur de Rosa Merckx, sa signature apparaît désormais sur tous les labels Liefmans. Cette formidable femme de 90 ans est toujours passionnée par la bière Liefmans. Avec les maîtres brasseurs d'aujourd'hui, elle garde un œil sur la qualité des produits Liefmans. Voir la vidéo ci-dessous sur son histoire.
Origine: Le nom original de cette bière était IJzerenband (Iron Band), une référence aux bandes de fer autour des tonneaux de bière. Auparavant, elle était classée comme «provisie-bier» - une bière de garde à ressortir lors d'occasions spéciales.
Cuisine: Excellente combinaison avec les huîtres, le jambon d'Ardennes, le foie de veau, les vinaigrettes au vinaigre balsamique, l'anis, la framboise, les gâteaux épicés, le fromage bleu de chèvre et le chocolat noir.
Conservation et stockage: Si elle est stockée correctement, cette bière continuera à mûrir dans la bouteille pendant 10 ans. N'oubliez pas de stocker les bouteilles verticalement dans un endroit sec, frais et sombre.
World Beer Awards: Meilleure Brune Oud Bruin belge en 2017 et 2019
Stil und Farbe: Dunkelbraunes Belgisches Bier
Geschmack: leicht karamellisierter Malzgeschmack, angereichert mit fruchtigen Noten, die auf Nüsse oder getrocknete Rosinen hinweisen
Alkohol: 8% ABV
Trinktemperatur: 6 - 10 ° C
Gärung: Gemischtes Gärbier mit erneuter Gärung in der Flasche. Hergestellt in offenen Behältern und ausgesetzt den wilden Hefezellen, die natürlich in der Luft vorhanden sind. Nur in Oudenaarde findet man die Mikroflora, die Liefmans zu einem einzigartigen Bier macht. Es ist für 4 bis 12 Monate im Keller reifen. Ausgereiftes Bier wird dann mit jüngerem Bier angereichert, so dass der Gärprozess wieder einsetzt.
Zutaten: Wasser, helle und dunkle Gerstenmalze und Herkules-Hopfen.
Die Brauerei: Brouwerij Liefmans. Liegt in Oudenaarde in Belgien. Die Geschichte von Liefmans begann im 17. Jahrhundert, als sich Jacobus Liefmans als Brauer in Oudenaarde niederließ. Rosa Merckx, die erste und seit vielen Jahren die einzige Braumeisterin, war über 40 Jahre eng in den Betrieb der Brauerei eingebunden. Zu Ehren von Rosa Merckx erscheint ihre Unterschrift nun auf jedem Liefmans-Label. Diese beeindruckende Frau aus den 90ern liebt immer noch Liefmans Bier. Zusammen mit den heutigen Braumeistern behält sie die Qualität der Liefmans-Produkte im Auge. Sehen Sie das Video unten über ihre Geschichte.
Ursprung: Der ursprüngliche Name dieses Bieres war IJzerenband (Eisenband), ein Hinweis auf die Eisenbänder rund um die Bierfässer. Früher wurde es als "provisie-bier" eingestuft - ein Bier für die Lagerung. Leute würden es kaufen, um es zu besonderen Anlässen herauszubringen.
Essen: Eine hervorragende Kombination mit Austern, Ardenner Schinken, Kälberleber, Balsamico-Dressings, Sternanis, Himbeeren, würzigen Kuchen, Blauschimmelkäse und dunkler Schokolade.
Aufbewahrung und Lagerung: Bei korrekter Lagerung wird dieses Bier noch 10 Jahre in der Flasche reifen. Denken Sie daran, die Flaschen vertikal an einem trockenen, kühlen und dunklen Ort zu lagern.
World Beer Awards: 2017 und 2019 der beste Oud Bruin der Welt