Style and Colour: Cherry Beer blend with a warm, deep reddish-brown colour.

Taste: Deep, complex flavour, an opulently sweet, balanced beer with fresh notes and a strong accent of black cherries. Every hectolitre contains up to 13 kilos of cherries!
Alcohol: 6% ABV
Drinking Temperature: 6 - 10 °C
Fermentation: Mixed fermentation beer. This means that, before re-fermentation, there is a spontaneous fermentation that occurs when the beer is exposed to the wild yeast cells that are naturally present in the air. It's only in Oudenaarde that you'll find the microflora that make Liefmans such a unique beer.
Ingredients: Pale and dark barley malts, Herkules hops and Noordkrieken cherries from Gorsem. Each hectolitre of this beer will contain up to 13 kilos of fruit that will mature in the tank alongside the beer.
The Brewery: Brouwerij Liefmans. Located in Oudenaarde in Belgium. The story of Liefmans began in the 17th century, when Jacobus Liefmans set up business as a brewer in Oudenaarde. Rosa Merckx, the first and, for many years, the only female brewmaster, was closely involved in the brewery's operations over 40 years. In honour of Rosa Merckx, her signature now appears on every Liefmans label. This formidable woman of 90 is still passionate about Liefmans beer. Along with today's master brewers, she still keeps an eye on the quality of Liefmans' products. See the video about her story.
Origin: In the years 1900 to 1930, local farmers started to ask for a barrel of beer to use with their excess of cherries "krieken". Pierre Van Geluwe-De Berlaere, the first brewer at Liefmans, did the reverse – and added some cherries directly to the beer maturing in the tanks.
Food: Delicious with tomato, oysters, venison, roast duck, balsamic vinegar dressings, cloves, cherries, strawberries, raspberries, black chocolate and blue cheeses.
Keeping and Storage: Just like the Liefmans Goudenband, this beer can easily be stored for 10 years in a dark and cool room. Bottles must be stored vertically. Its taste improves markedly with storage.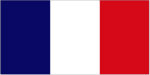 Style et couleur: Assemblage de bières à base de cerises avec une couleur rouge-brun.
Goût: Saveur complexe et profonde, une bière opulente douce et équilibrée avec des notes fraîches et un fort accent de cerises noires. Chaque hectolitre contient jusqu'à 13 kilos de cerises!
Alcool: 6% ABV
Température de consommation: 6 - 10 ° C
Fermentation: Bière de fermentation mixte. Cela signifie qu' avant la re-fermentation, il y a une fermentation spontanée qui se produit lorsque la bière est exposée aux cellules de levure sauvages qui sont naturellement présentes dans l'air. C'est seulement à Oudenaarde que vous trouverez la microflore qui fait de Liefmans une bière unique.
Ingrédients: Malts d'orge pâles et sombres, houblon Herkules et cerises Noordkrieken de Gorsem. Chaque hectolitre de cette bière contient jusqu'à 13 kilos de fruits qui mûrissent dans le réservoir de la bière.
La brasserie: Brouwerij Liefmans. Située à Oudenaarde en Belgique. L'histoire de Liefmans commence au 17ème siècle, lorsque Jacobus Liefmans s'installe comme brasseur à Oudenaarde. Rosa Merckx, la première et, pendant de nombreuses années, la seule femme maître-brasseur, a été étroitement impliquée dans les opérations de la brasserie pendant 40 ans. En l'honneur de Rosa Merckx, sa signature apparaît désormais sur tous les labels Liefmans. Cette formidable femme de 90 ans est toujours passionnée par la bière Liefmans. Avec les maîtres brasseurs d'aujourd'hui, elle garde un œil sur la qualité des produits Liefmans. Voir la vidéo sur son histoire.
Origine: Dans les années 1900 à 1930, les agriculteurs locaux ont commencé à demander un baril de bière à utiliser avec leur excès de cerises "krieken". Pierre Van Geluwe-De Berlaere, le premier brasseur de Liefmans, a fait l'inverse - et a ajouté quelques cerises directement à la bière qui mûrit dans les réservoirs.
Cuisine: Délicieuse avec tomates, huîtres, cerf, canard rôti, vinaigrette au vinaigre balsamique, clous de girofle, cerises, fraises, framboises, chocolat noir et fromages bleus.
Conservation et stockage: Tout comme Liefmans Goudenband, cette bière peut facilement être stockée pendant 10 ans dans une pièce sombre et fraîche. Les bouteilles doivent être stockées verticalement. Son goût s'améliore nettement avec le stockage.
Stil und Farbe: Cherry Belgisches Beer mit einer warmen, tiefrötlich-braunen Farbe.
Geschmack: Tiefes, komplexes Aroma, ein opulent süßes, ausgewogenes Bier mit frischen Noten und einem starken Akzent von schwarzen Kirschen. Jeder Hektoliter enthält bis zu 13 Kilo Kirschen!
Alkohol: 6% ABV
Trinktemperatur: 6 - 10 ° C
Gärung: Gemischtes Gärbier. Dies bedeutet, dass vor der erneuten Fermentation eine spontane Fermentation stattfindet, wenn das Bier den wilden Hefezellen ausgesetzt wird, die natürlicherweise in der Luft vorhanden sind. Nur in Oudenaarde findet man die Mikroflora, die Liefmans zu einem einzigartigen Bier macht.
Zutaten: Blass und dunkle Gerstenmalze, Herkules Hopfen und Noordkriechen Kirschen aus Gorsem. Jeder Hektoliter dieses Bieres enthält bis zu 13 Kilo Obst, das zusammen mit dem Bier im Tank reifen wird.
Die Brauerei: Brouwerij Liefmans. Liegt in Oudenaarde in Belgien. Die Geschichte von Liefmans begann im 17. Jahrhundert, als sich Jacobus Liefmans als Brauer in Oudenaarde niederließ. Rosa Merckx, die erste und seit vielen Jahren die einzige Braumeisterin, war über 40 Jahre eng in den Betrieb der Brauerei eingebunden. Zu Ehren von Rosa Merckx erscheint ihre Unterschrift nun auf jedem Liefmans-Label. Diese beeindruckende Frau aus den 90ern liebt immer noch Liefmans Bier. Zusammen mit den heutigen Braumeistern behält sie die Qualität der Liefmans-Produkte im Auge. Sehen Sie das Video über ihre Geschichte.
Ursprung: In den Jahren 1900 bis 1930 begannen einheimische Bauern, um ein Fass Bier zu bitten, um mit ihrem Überschuss an Kirschen "kriechen" zu können. Pierre Van Geluwe-De Berlaere, der erste Brauer in Liefmans, tat das Gegenteil - und fügte dem Bier, das in den Tanks reifte, direkt Kirschen hinzu.
Essen: Köstlich zu Tomaten, Austern, Wild, gebratener Ente, Balsamico-Dressings, Nelken, Kirschen, Erdbeeren, Himbeeren, schwarzer Schokolade und Blauschimmelkäse.
Aufbewahrung und Lagerung: Genau wie das Liefmans Goudenband kann dieses Bier 10 Jahre lang in einem dunklen und kühlen Raum gelagert werden. Flaschen müssen vertikal gelagert werden. Sein Geschmack verbessert sich deutlich mit der Lagerung.
Am besten etwas altern lassen. Entwickelt sich nach ein paar Monaten / Jahren zu mehr Genuss

Combined with chocolate ice cream

A great beer. No sugar. Was so great with chocolate ice cream.