Style and Colour: White beer from Corsica "maquis".
Taste: Unique flavour of herbs from the Corsican maquis!
Alcohol: 5 % ABV
Drinking Temperature: 4 - 6 °C
Fermentation: Unfiltered and bottom fermented .
Ingredients: Water, barley, wheat, arbutus, myrtle, juniper.
The Brewery: The Brasserie Pietra is located in Corsica. Founded in 1992.
Origin: During the summer of 1992, while attending a concert of "I Muvrini" (a famous Corsican group) in Corte, they felt like drinking a Corsican beer. But it hadn't been invented yet. So they simply invented it.
Food: Especially appreciated as an aperitif but it goes perfectly with cheese, as well as grilled bass or even a seafood platter.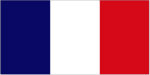 Style et Couleur: Bière blanche du maquis Corse.
Goût: Saveur unique d'herbes du maquis Corse!
Alcool: 5% ABV
Température de dégustation: 4 - 6 ° C
Fermentation: non filtrée et fermentée par le bas.
Ingrédients: Eau, orge, blé, arbousier, myrte, genévrier.
La Brasserie: La Brasserie Pietra est située en Corse. Fondé en 1992.
Origine: Au cours de l'été 1992, alors qu'ils assistaient à un concert de "I Muvrini" (un groupe corse célèbre) à Corte, ils avaient envie de boire une bière corse. Mais ça n'avait pas encore été inventé. Alors ils l'ont simplement inventé.
Cuisine: Particulièrement appréciée à l'apéritif, elle accompagne parfaitement le fromage, le loup de mer grillé ou encore un plat de fruits de mer.
Stil und Farbe: Weißbier aus Korsika "Maquis".
Geschmack: Einzigartiger Kräutergeschmack aus der korsischen Macchia!
Alkohol: 5% ABV
Trinktemperatur: 4 - 6 ° C
Gärung: Ungefiltert und untergärig.
Zutaten: Wasser, Gerste, Weizen, Erdbeerbaum, Myrte, Wacholder.
Die Brauerei: Die Brasserie Pietra befindet sich in Korsika. Gegründet im Jahr 1992.
Ursprung: Im Sommer 1992, als sie an einem Konzert von "I Muvrini" (einer berühmten korsischen Gruppe) in Corte teilnahmen, hatten sie das Gefühl, ein korsisches Bier zu trinken. Aber es war noch nicht erfunden. Sie haben es einfach erfunden.
Essen: Besonders geschätzt als Aperitif, aber es passt perfekt zu Käse, sowie gegrilltem Seebarsch oder sogar einer Meeresfrüchteplatte.
Schnelle liferung

Cette blanche est surprenante avec son goût épicé qui nous vient du maquis Corse.