Style and Colour: Brown double Trappist. One of the best Trappists in the very limited circle of Trappist beers (N°2, 99/100 Ratebeer)
Taste: Notes of caramel, malt and fruit esters that evoke ripe banana.
Alcohol: 7 % ABV
Drinking Temperature: 12 - 14° C
Fermentation: Westmalle Double is a high fermentation beer with in-bottle re-fermentation.
Ingredients: Groundwater 70m under the Abbey, barley malt, hops, sugar, clean yeast strain.
The Brewery: The brewing of beer for the monks' own use commenced in 1856 in Abbay Westmalle. In 1933 the 'Trappistenbier' name was trademarked. Only beers made by monks in an Abbaye can take the name "Trappist".
Origin: In addition to their table beer, the Westmalle monks have been brewing a dark Trappist beer since 1856. The recipe for this beer was adapted in 1926. The new beer, stronger, contains twice as much raw material. This is where the name'double' comes from. The 1926 recipe is still the basis of the Westmalle Double today.
Food: Perfect with grilled meat and chocolate and coffee desserts.
Keeping and Storage: The beer will keep for 2 years in the bottle, if well stored.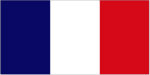 Style et couleur: Trappiste brune double. Une des meilleures trappistes du cercle très restreint des bières trappistes (N°2, 99/100 Ratebeer)
Goût: Notes de caramel, de malt et d'esters de fruits qui font penser à la banane mûre.

Alcool: 7% ABV
Température de consommation: 12 - 14° C
Fermentation: Westmalle Double est une bière de haute fermentation avec refermentation en bouteille.
Ingrédients: Eau de la nappe phréatique 70m sous l'Abbaye, malt d'orge, houblon, sucre, propre souche de levure.
La Brasserie: Le brassage de la bière pour l'usage propre des moines a commencé en 1856 à l'Abbaye de Westmalle. En 1933, le nom 'Trappiste' a été déposé. Seules les bières fabriquées par des moines dans une abbaye peuvent porter le nom de "trappiste".
Origine: Outre leur bière de table, les moines de Westmalle brassent depuis 1856 une bière trappiste foncée. La recette de cette bière a été adaptée en 1926. La nouvelle bière, plus forte, contient deux fois plus de matières premières. C'est de là que vient l'appellation 'double'. La recette de 1926 est aujourd'hui encore la base de la Westmalle Double.
Cuisine: Accompagne parfaitement les viandes grillées et les desserts au chocolat et au café.
Conservation et stockage: La bière se conservera 2 ans dans la bouteille, bien stockée.
Stil und Farbe: Brauner Doppel-Trappist. Einer der besten Trappisten im sehr begrenzten Kreis der Trappistenbiere (Nr. 2, 99/100 Rate Beer).
Geschmack: Noten von Karamell, Malz und Fruchtsäureestern, die an reife Bananen erinnern.
Alkohol: 7% ABV
Trinktemperatur: 12 - 14° C
Gärung: Westmalle Doppel ist ein hochgäriges Bier mit Nachgärung in der Flasche.
Zutaten: Grundwasser 70m unter der Abtei, Gerstenmalz, Hopfen, Zucker, sauberer Hefestamm.
Die Brauerei: Das Brauen von Bier für den Eigenbedarf der Mönche begann 1856 in Abbay Westmalle. 1933 wurde der Name "Trappistenbier" geschützt. Nur Biere, die von Mönchen in einer Abtei hergestellt werden, dürfen den Namen "Trappist" tragen.
Ursprung: Zusätzlich zu ihrem Tafelbier brauen die Westmalle-Mönche seit 1856 ein dunkles Trappistenbier. Das Rezept für dieses Bier wurde 1926 angepasst. Das neue Bier, stärker, enthält doppelt so viel Rohmaterial. Daher kommt der Name'double'. Das Rezept von 1926 ist auch heute noch die Grundlage des Westmalle Double.
Essen: Perfekt zu gegrilltem Fleisch und Schokoladen- und Kaffeedesserts.
Aufbewahrung und Lagerung: Das Bier bleibt 2 Jahre in der Flasche, wenn es gut gelagert wird.
Simple light taste trappist.