Style and colour: Double brown abbey beer
Taste: Malty, sweet with a light touch of coffee and chocolate.
Alcohol: 6.5% ABV
Drinking Temperature: 8 - 10° C
Fermentation: Top fermented beer
Ingredients: Water, malt, hops, natural sugar and yeast.
Brewery: Corsendonk brewery, founded in 1398, attached to the Corsendonk priory.
Food: Ideal for cooking dishes in sauce such as Flemish stew.
Storage: Can be stored for 2 years.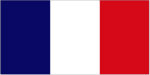 Style et couleur: Bière d'abbaye brune double
Goût: Malté, doux avec une touche légère de café et de chocolat.
Alcool: 6.5% ABV
Température de consommation: 8 - 10° C
Fermentation: Bière de fermentation haute
Ingrédients: Eau, malt, houblon, sucre naturel et levure.
La Brasserie: Brasserie Corsendonk, fondée en 1398, adjointe au prioré de Corsendonk.
Cuisine: Idéale pour cuisiner les plats en sauce comme les carbonnades flamandes.
Conservation et stockage: Elle peut être stockée pendant 2 ans.
Stil und Farbe: Doppeltes dunkles Abteibier
Geschmack: Malzig, süß mit einem leichten Hauch von Kaffee und Schokolade.
Alkohol: 6.5% ABV
Trinktemperatur: 8 - 10° C
Gärung: Obergäriges Bier
Zutaten: Wasser, Malz, Hopfen, natürlicher Zucker und Hefe.
Die Brauerei: Brauerei Corsendonk, gegründet 1398, Teil des Priorats von Corsendonk.
Essen: Ideal zum Kochen von Schmorgerichten wie flämischen Karbonaden.
Haltbarkeit und Lagerung: Kann bis zu 2 Jahre gelagert werden.