Style and Colour: Abbey extra blond beer
Taste: Cascade of hoppy aromas with touches of fruit (orange, citrus, tangerine), wood, roast malt and vinous.
Alcohol: 9.5 % ABV
Drinking Temperature: 8 - 10 °C
Fermentation: High fermentation and fermentation in the bottle .
Ingredients: Spring water, pils malt, Saaz, Styrian Golding and Saphir hops, home yeast.
The Brewery: Brasserie St-Feuillien was founded in 1873 by Stéphanie Friart in St Feuillien Abbey in Le Roeulx in South of Belgium. The fifth generation continues to brew , demonstrating a determination to stay rooted in the region's history and keep this local tradition very much alive.
Origin: In the 7th century AC, an Irish monk by the name of Folian travelled through what is now Belgium to convert the locals. Folian died a martyr's death in the village of Le Roeulx, the current home of the brewery. In later years Folian was elevated to sainthood and Le Roeulx turned into a site of pilgrimage. The year 1125 saw the foundation of a Premonstratensian abbey.
Food: Goes well with spicy meat or fish preparations, and foie gras.
Keeping and Storage: The beer will keep for 2 years in the bottle.
World Beer Awards: Gold medal in 2017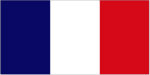 Style et couleur: Bière d'abbaye extra blonde
Goût: Cascade d'arômes de houblon avec des touches de fruits (orange, agrumes, mandarine), de bois, de malt torréfié et de vin.
Alcool: 9.5% ABV
Température de consommation: 8 - 10 ° C
Fermentation: Haute fermentation et fermentation en bouteille.
Ingrédients: Eau de source, malt de pils, Saaz, houblon de Styrie et Saphir, levure maison.
La Brasserie: La Brasserie St-Feuillien a été fondée en 1873 par Stéphanie Friart à l'abbaye St Feuillien du Roeulx dans le sud de la Belgique. La cinquième génération continue à brasser, démontrant une détermination à rester enracinée dans l'histoire de la région et à maintenir cette tradition locale bien vivante.
Origine: Au VIIe siècle après J.-C., un moine irlandais du nom de Folian traversa ce qui est aujourd'hui la Belgique pour convertir la population locale. Folian mourut en martyr dans le village du Roeulx, l'actuel siège de la brasserie. Plus tard, Folian fut élevé au rang de sainteté et Le Roeulx devint un lieu de pèlerinage. L'année 1125 vit la fondation d'une abbaye prémontrésiste.
Cuisine: Accompagne les préparations épicées de viandes ou de poissons, et le foie gras.
Conservation et stockage: La bière se conservera 2 ans dans la bouteille.
World Beer Awards : Médaille d'or en 2017
Stil und Farbe: Abtei extra blondes Bier
Geschmack: Kaskade von hoppigen Aromen mit Noten von Früchten (Orange, Zitrone, Mandarine), Holz, Röstmalz und Wein.
Alkohol: 9.5% ABV
Trinktemperatur: 8 - 10° C
Gärung: Hochvergärung und Gärung in der Flasche.
Zutaten: Quellwasser, Pils-Malz, Saaz, Steirischer Gold- und Saphir-Hopfen, Haushefe.
Die Brauerei: Die Brasserie St-Feuillien wurde 1873 von Stéphanie Friart in der Abtei St. Feuillien in Le Roeulx in Südbelgien gegründet. Die fünfte Generation braut weiter und zeigt damit den Willen, in der Geschichte der Region verwurzelt zu bleiben und diese lokale Tradition sehr lebendig zu erhalten.
Ursprung: Im 7. Jahrhundert n. Chr. reiste ein irischer Mönch namens Folian durch das heutige Belgien, um die Einheimischen zu bekehren. Folian starb einen Märtyrertod im Dorf Le Roeulx, dem heutigen Sitz der Brauerei. In späteren Jahren wurde Folian zur Heiligkeit erhoben und Le Roeulx wurde zu einem Wallfahrtsort. Im Jahr 1125 wurde eine Prämonstratenserabtei gegründet.
Essen: Passt gut zu würzigen Fleisch- oder Fischzubereitungen und Foie Gras.
Aufbewahrung und Lagerung: Das Bier bleibt 2 Jahre in der Flasche.
World Beer Awards: Gold medal in 2017