Style and Colour: Vintage lambic (bottled in 2019)
Taste: Vinous and slightly oxidized, the acidic flavours blend with the mellow side. Powerful and elegant, Bruocsella is the missing link between the world of wine and beer. Bruocsella is a calm and non-sparkling beer that is not refermented in the bottle. Its long ageing period gives its bouquet fine nuances of toasted bread, which some say reminds it of the Burgundian white grape variety "Chardonnay".
Alcohol: 5 % ABV
Drinking Temperature: 15° C
Fermentation: Lambic matured for three years in oak barrels and selected for its exceptional colour, bouquet and aromas. Bottled in 2019.
Ingredients: Water, malt, unmalted wheat, bacteria and aged hops.
The Brewery: Cantillon is a traditional lambic brewer and blender located in Anderlecht Brussels, founded in 1900 by Cantillon family. Since 1970, it is owned and led by Jean-Pierre Van Roy, the spouse of the founder's granddaughter.
Origin: Lambic is a type of beer brewed in the Pajottenland region of Belgium southwest of Brussels. It is fermented through exposure to wild yeasts and bacteria.
Food: This aristocratic beer is to beer what Mouton-Rothschild, Petrus or Romanée-Conti represent for wines. Like these jewels of taste, Lambic Grand Cru Bruocsella is not to be drunk but to be enjoyed as a tasting and can be served with the most refined dishes. It enhances all steamed dishes with its subtleties, discreetly emphasizes the taste of fish and shellfish, and supports the most fragrant deli meats with its robustness. It is fabulous as a counterpoint to sauerkraut.
Keeping and Storage: The beer will keep for 20 years in the bottle, if well stored on its side.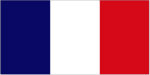 Style et couleur: Lambic millésimé (mis en bouteille en 2019)
Goût: Vineuses et légèrement oxydées, les saveurs acidulées se confondent avec le côté moelleux. Puissant et élégant, le Bruocsella est le chaînon manquant entre le monde du vin et celui de la bière. Non refermenté en bouteille, le Bruocsella est une bière calme et non pétillante. Sa longue conservation confère à son bouquet de fines nuances de pain grillé qui l'apparente, selon certains, au cépage blanc bourguignon "Chardonnay".
Alcool: 5% ABV
Température de consommation: 15° C
Fermentation: Lambic mûri trois ans en fûts de chêne et sélectionné pour ses qualités exceptionnelles de robe, de bouquet et d'arômes. Mise en bouteille en 2019.
Ingrédients: Eau, malt, blé non malté, bactéries et houblon suranné.
La Brasserie: Cantillon est un brasseur et assembleur de lambic traditionnel situé à Anderlecht Bruxelles, fondé en 1900 par la famille Cantillon. Depuis 1970, elle appartient et est dirigée par Jean-Pierre Van Roy, l'époux de la petite-fille du fondateur.
Origine: Le Lambic est un type de bière brassé dans la région du Pajottenland en Belgique, au sud-ouest de Bruxelles. Il est fermenté par exposition à des levures sauvages et à des bactéries.
Cuisine: Cette bière aristocratique est à la bière ce que représentent Mouton-Rothschild, Petrus ou la Romanée-Conti pour les vins. A la manière de ces fleurons du goût, le Lambic Grand Cru Bruocsella ne se boit pas mais se savoure en dégustation et peut accompagner les mets les plus raffinés. Il rehausse de ses subtilités tous les plats étuvés, souligne discrètement le goût du poisson et des crustacés, soutient de sa robustesse les charcuteries les plus parfumées. Il est fabuleux en contrepoint de la choucroute.
Conservation et stockage: La bière se conservera 20 ans dans la bouteille, bien stockée (couchée).
Stil und Farbe: Vintage Lambic (abgefüllt 2019)
Geschmack: Weinig und leicht oxidiert, vermischen sich die sauren Aromen mit der weichen Seite. Kraftvoll und elegant, ist Bruocsella das fehlende Bindeglied zwischen der Welt des Weins und des Bieres. Bruocsella ist ein ruhiges und nicht prickelndes Bier, das nicht in der Flasche erwähnt wird. Seine lange Haltbarkeit verleiht seinem Bouquet feine Nuancen von geröstetem Brot, das einigen zufolge der burgundischen weißen Rebsorte "Chardonnay" ähnelt.
Alkohol: 5% ABV
Trinktemperatur: 15° C
Gärung: Lambic reifte drei Jahre lang in Eichenfässern und wurde wegen seiner außergewöhnlichen Farbe, seines Bouquets und seiner Aromen ausgewählt. Abfüllung im Jahr 2019.
Zutaten: Wasser, Malz, ungemälzter Weizen, Bakterien und gealterter Hopfen.
Die Brauerei: Cantillon ist eine traditionelle lambische Brauerei und Mixer mit Sitz in Anderlecht Brüssel, die 1900 von der Familie Cantillon gegründet wurde. Seit 1970 befindet sie sich im Besitz von Jean-Pierre Van Roy, dem Ehepartner der Enkelin des Gründers, und wird von ihm geleitet.
Ursprung: Lambic ist eine Biersorte, die in der Region Pajottenland in Belgien südwestlich von Brüssel gebraut wird. Es wird durch die Einwirkung von Wildhefen und Bakterien fermentiert.
Essen: Dieses aristokratische Bier ist für das Bier, was Mouton-Rothschild, Petrus oder Romanée-Conti für Weine darstellen. Wie diese Juwelen des Geschmacks ist Lambic Grand Cru Bruocsella nicht zu trinken, sondern als Verkostung zu genießen und kann mit den feinsten Gerichten serviert werden. Er wertet alle gedünsteten Gerichte mit seinen Feinheiten auf, betont dezent den Geschmack von Fisch und Meeresfrüchten und unterstützt mit seiner Robustheit die duftendsten Fleischgerichte. Es ist fabelhaft als Kontrapunkt zu Sauerkraut.
Aufbewahrung und Lagerung: Das Bier bleibt 20 Jahre in der Flasche, wenn es gut gelagert und horizontal gelagert wird.
Cantillon Grand Cru Broucsella

Nice dry and sharp . Low carbonation means longer enjoyment.