Style and Colour: Quadruple abbey dark brown beer.
Taste: The caramel froth and roundness in the mouth are in perfect harmony with a medium bitterness and coffee tastes.

Alcohol: 10.5 % ABV
Drinking Temperature: 12 - 14° C
Fermentation: Val-Dieu Grand Cru is a top-fermented beer that re-ferments in the bottle which accounts for three weeks of a six-to-eight-week cycle.
Ingredients: Water, barley malt, hops (Czech & German), in house cultivated yeast.
The Brewery: The Cistercian Abbey "Notre-Dame du Val-Dieu" was founded in 1216 by monks from Hocht, near Liège.
Origin: According to legend, the uninhabited valley in which they settled was so hostile that the local population nicknamed it "Valley of the Devil". The monks renamed it "Valley of God", which later gave its name to the Abbey. The Abbey of Val-Dieu is the only Belgian Abbey to have survived the French Revolution. The Christian community of Val-Dieu still occupies the place and is united to the Cistercian Order. It is the only Belgian Abbey beer 100% brewed in a living Abbey, just like the famous Belgian Trappist beers.
Food: Ideal with roast duck.
Keeping and Storage: The beer will keep for at least 2 years in the bottle, if well stored.
Brussels beer challenge: Silver medal in 2016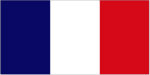 Style et couleur: Bière d'abbaye quadruple brune foncée
Goût: La mousse caramel et la rondeur en bouche sont en parfaite harmonie avec une amertume moyenne et des goûts de café.
Alcool: 10.5% ABV
Température de consommation: 12 - 14° C
Fermentation: Le Val-Dieu Grand Cru est une bière de haute fermentation qui refermente en bouteille pendant trois semaines sur un cycle de six à huit semaines.
Ingrédients: Eau, malt d'orge, houblon (tchèque et allemand), levure maison.
La Brasserie: L'Abbaye cistercienne « Notre-Dame du Val-Dieu » a été fondée en 1216 par des moines venus de Hocht, près de Liège.
Origine: Selon la légende, la vallée inhabitée dans laquelle ils s'implantèrent était si hostile que la population locale la surnommait «Vallée du diable». Les moines la rebaptisèrent «Vallée de Dieu», ce qui donnera plus tard son nom à l'Abbaye. L'Abbaye du Val-Dieu est la seule Abbaye belge ayant survécu à la Révolution Française. La communauté chrétienne du Val-Dieu occupe toujours les lieux et elle est unie à l'Ordre Cistercien. Elle est la seule bière d'Abbaye belge 100% brassée dans une Abbaye en activité, tout comme les célèbres bières Trappistes belges.
Cuisine: Idéal avec un canard rôti.
Conservation et stockage: La bière se conservera au moins 2 ans en bouteille, si elle est bien stockée.
Brussels Beer Challenge: médaille d'argent en 2016
Stil und Farbe: Vierfaches dunkelbraunes Abtei Bier.
Geschmack: Der Karamellschaum und die Rundung im Mund sind in perfekter Harmonie mit einer mittleren Bitterkeit und einem Kaffeegeschmack.
Alkohol: 10.5% ABV
Trinktemperatur: 12 - 14° C
Gärung: Val-Dieu Grand Cru ist ein obergäriges Bier, das in der Flasche nachgärt, was drei Wochen im Zyklus von sechs bis acht Wochen entspricht.
Zutaten: Wasser, Gerstenmalz, Hopfen (tschechisch & deutsch), hausgemachte Hefe.
Die Brauerei: Die Zisterzienserabtei "Notre-Dame du Val-Dieu" wurde 1216 von Mönchen aus Hocht bei Liège gegründet.
Ursprung: Der Legende nach war das unbewohnte Tal, in dem sie sich niederließen, so feindselig, dass die Einheimischen es "Tal des Teufels" nannten. Die Mönche benannten es in "Tal Gottes" um, das später der Abtei ihren Namen gab. Die Abtei von Val-Dieu ist die einzige belgische Abtei, die die Französische Revolution überlebt hat. Die christliche Gemeinschaft von Val-Dieu nimmt noch immer den Platz ein und ist mit dem Zisterzienserorden verbunden. Es ist das einzige belgische Abteibier, das zu 100% in einer lebenden Abtei gebraut wird, genau wie die berühmten belgischen Trappistenbiere.
Essen: Ideal zu gebratenen Enten.
Aufbewahrung und Lagerung: Das Bier bleibt bei guter Lagerung mindestens 2 Jahre in der Flasche.
Brussels beer challenge: Silbermedaille 2016
I tried this beer with a dish of pork knew and makes potatoes. The taste is great, a fresh, slightly hoppy and tasty. I loved it and it's second time I bought it already

Buonissima, ottimo carattere

Birra che trovo con un ottimo rapporto prezzo/qualità. Mi piace molto perchè è una birra molto saporita, ma al tempo stesso easy to drink. Una buona combinazione.

First taste, one of my best

I tried this beer while dining at home with a simple dish: potatoes and onions. The beer was a perfect fit for it and likes the texture, colour , smell and taste of the beer. I will buy this again for sure

A good beer, A Good Grand Cru.