Style and Colour: Flemish red-brown ale. Blended Belgian beer with brown colour and ruby tints.
Taste: Despite its dark looks, it is a surprisingly light, crisp and fresh beer with sweet and sour fruitiness and refreshing taste.
Alcohol: 5.2 % ABV
Drinking Temperature: 4 - 6° C
Fermentation: Mixed fermentation. Blended beer mainly composed of 3/4 young beer and 1/4 beer aged for two years in oak barrels, some of which are over 150 years old!

Ingredients: Brewing water, Malt, Maize, Hops, Wild Yeast.
The Brewery: The Brasserie Rodenbach is located in Roeselare, South of Bruges, in Belgium. It was established in 1820 by four brothers. Owned by the Palm Jan Toyes brewery since 1998, they have worked to perpetuate this unique style of Belgian beer.
Origin: It was Eugène Robenbach, one of their descendants, who brought the secrets of ageing in oak barrels from England.
Food: Excellent with small grey shrimps, mussels, fish and pork.
Keeping and Storage: The beer will keep for 3 years in the bottle.
World Beer Awards: The best blended beer 2018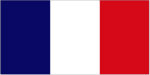 Style et couleur: Bière flamande rouge-brune. Mélange de bières belges à la couleur brune et aux reflets rubis.
Goût: Malgré son aspect sombre, c'est une bière étonnamment légère et fraîche avec un fruité sucré et aigre et un goût rafraîchissant.
Alcool: 5.2% ABV
Température de consommation: 4 - 6° C
Fermentation: Fermentation mixte. Mélange de bières composé principalement de 3/4 de jeunes bières et de 1/4 de bière vieillie pendant deux ans en fûts de chêne, dont certains ont plus de 150 ans!
Ingrédients: Eau de la brasserie, malt, maïs, houblon, levure sauvage.
La Brasserie: La Brasserie Rodenbach est située à Roeselare, au sud de Bruges, en Belgique. Elle a été créée en 1820 par quatre frères. Détenus par la brasserie Palm Jan Toyes depuis 1998, ils ont travaillé à perpétuer ce style unique de bière belge.
Origine: C'est Eugène Robenbach, un de leurs descendants, qui a importé les secrets du vieillissement en fûts de chêne en provenance d'Angleterre.
Cuisine: Excellente avec les crevettes grises, les moules, le poisson et le porc.
Conservation et stockage: La bière se conservera 3 ans dans la bouteille.
World Beer Awards: la meilleure bière mixte 2018
Stil und Farbe: Flämisches rotbraunes Ale. Blended Belgisches Bier mit brauner Farbe und Rubintönen.
Geschmack: Trotz seines dunklen Aussehens ist es ein überraschend leichtes und frisches Bier mit süß-saurer Fruchtigkeit und erfrischendem Geschmack.
Alkohol: 5.2% ABV
Trinktemperatur: 4 - 6° C
Gärung: Gemischte Gärung. Blended Bier besteht hauptsächlich aus 3/4 Jungbier und 1/4 Bier, das für zwei Jahre in Eichenfässern gereift ist, von denen einige über 150 Jahre alt sind!
Zutaten: Brauereiwasser, Malz, Mais, Hopfen, Wildhefe.
Die Brauerei: Die Brasserie Rodenbach befindet sich in Roeselare, südlich von Brügge, in Belgien. Es wurde 1820 von vier Brüdern gegründet. Im Besitz der Palm Jan Toyes Brauerei seit 1998, haben sie daran gearbeitet, diesen einzigartigen belgischen Bierstil zu bewahren.
Ursprung: Es war Eugène Robenbach, einer ihrer Nachkommen, der die Geheimnisse des Alterns in Eichenfässern aus England brachte.
Essen: Ausgezeichnet zu Graugarnelen, Muscheln, Fisch und Schweinefleisch.
Aufbewahrung und Lagerung: Das Bier bleibt 3 Jahre in der Flasche.
World Beer Awards: Das beste gemischte Bier 2018
A reddish and sour beer: A good Red Ale .

A slightly tangy ale with no bitterness, it tastes very crisp and is a thirst quencher. Would recommend this especially for hot days!