Style and Colour: Lambic Gueuze Kriek (Cherry).
Taste: Beer with a pure cherry flavour that is fresh and pleasantly tart, with a masterful sour-sweet balance.
Alcohol: 7 % ABV
Drinking Temperature: 5° C
Fermentation: The cherries ferment in a lambic that is at least six months old in huge 10,000-litre oak barrels called foudres. After six months, this traditional kriek is bottled in corked 75 cl bottles. The beer will then undergo a spontaneous second fermentation process.
Ingredients: Water, malt, unmalted wheat, black cherries, bacteria and aged hops.
The Brewery: The Lindemans family has brewed since 1822, in Vlezenbeek, South-west of Brussels.
Origin: Lambic is a type of beer brewed in the Pajottenland region of Belgium southwest of Brussels. It is fermented through exposure to wild yeasts and bacteria. Oude Kriek or Gueuze' label was accorded legal protection by the European Union. Brewers are now only allowed to call their product Oude Gueuze if the older lambic used in the process has been aged for three years, has matured in oak barrels and is free of any artificial sweeteners. The pride of the master brewer, the oude Kriek Cuvée René bears the name of his son.
Food: Excellent as an aperitif. Pairs wonderfully with mild blue cheese, bread with cottage cheese and herbs.
Keeping and Storage: The beer will keep for 15 years in the bottle, if well stored on its side.
World Beer Awards: Best oude Kriek in 2013, 2018 and 2019.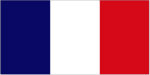 Style et couleur: Gueuze Lambic Kriek (Cerise).
Goût: Bière au goût pur de cerises fraîches agréablement acidulée, avec un équilibre maîtrisé entre la douceur et l'acidité (aigre-doux).
Alcool: 7% ABV
Température de consommation: 5° C
Fermentation: Les cerises fermententent dans un lambic d'au moins six mois dans d'énormes fûts de chêne de 10 000 litres appelés foudres. Après six mois, ce kriek traditionnel est mis en bouteille dans des bouteilles de 75 cl bouchées. La bière subira ensuite une seconde fermentation spontanée.
Ingrédients: Eau, malt, blé non malté, cerises noires, bactéries et houblon vieilli.
La Brasserie: La famille Lindemans brasse depuis 1822, à Vlezenbeek, au sud-ouest de Bruxelles.
Origine: Le Lambic est un type de bière brassé dans la région du Pajottenland en Belgique, au sud-ouest de Bruxelles. Il est fermenté par exposition à des levures sauvages et à des bactéries. Le label "Oude Gueuze" ou "Oude Kriek" a obtenu la protection juridique de l'Union européenne. Les brasseurs ne sont désormais autorisés à appeler leur produit Oude Gueuze que si l'ancien lambic utilisé dans le processus a été vieilli pendant trois ans, a mûri dans des fûts de chêne et est exempt de tout édulcorant artificiel. Fierté du maître brasseur, la oude Kriek Cuvée René porte le nom de son fils.
Cuisine: Excellent à l'apéritif. Accompagne à merveille les fromages bleus doux, le cottage et les fines herbes.
Conservation et stockage: La bière se conservera 15 ans dans la bouteille, bien stockée (couchée).
World Beer Awards : Meilleure oude Kriek en 2013, 2018 et 2019.
Stil und Farbe: Lambic Gueuze Kriek (Kirschen).
Geschmack: Bier mit reinem Kirschgeschmack, frisch und angenehm herb, mit einem meisterhaften sauer-süßen Gleichgewicht.
Alkohol: 7% ABV
Trinktemperatur: 5° C
Gärung: Die Kirschen gären in einem mindestens sechs Monate alten Lambic in riesigen 10.000-Liter-Eichenfässern, den Foudres. Nach sechs Monaten wird dieser traditionelle Kriek in verkorkte 75 cl Flaschen abgefüllt. Das Bier durchläuft dann einen spontanen zweiten Gärungsprozess.
Zutaten: Wasser, Malz, ungemälzter Weizen, schwarze Kirschen, Bakterien und gealterter Hopfen.
Die Brauerei: Die Familie Lindemans braut seit 1822 in Vlezenbeek, südwestlich von Brüssel.
Ursprung: Lambic ist eine Biersorte, die in der Region Pajottenland in Belgien südwestlich von Brüssel gebraut wird. Es wird durch die Einwirkung von Wildhefen und Bakterien fermentiert. Das Label von Oude Gueuze / Kriek erhielt von der Europäischen Union Rechtsschutz. Brauer dürfen ihr Produkt nun nur noch dann Oude Gueuze nennen, wenn das dabei verwendete ältere Lambic drei Jahre alt ist, in Eichenfässern gereift ist und frei von künstlichen Süßstoffen ist. Der Stolz des Braumeisters, der oude Kriek Cuvée René, trägt den Namen seines Sohnes.
Essen: Ausgezeichnet als Aperitif. Passt wunderbar zu mildem Blauschimmelkäse, Brot mit Hüttenkäse und Kräutern.
Aufbewahrung und Lagerung: Das Bier bleibt 15 Jahre in der Flasche, wenn es gut gelagert und horizontal gelagert wird.
World Beer Awards: Beste Oude Kriek in den Jahren 2013, 2018 und 2019.