Style and Colour: Special amber beer
Taste: Delicately fruity and malty, with a slightly spicy character (coriander, hops), caramel flavours with an aftertaste reminiscent of caramelized banana.

Alcohol: 8.1 % ABV
Drinking Temperature: 5 - 6 °C
Fermentation: Top-fermentation. Re-fermented in the bottle.
Ingredients: Mineral water, home-grown yeast, wheat, hops and white candy sugar.
The Brewery: Bosteels brewery is in Buggenhout in Flanders in Belgium. Founded in the 18th century by Evarist Bosteels.
Origin: In the 18th century, Pauwel Kwak brewed his own beer, amber, and also had a relay inn on the road between Mechelen and Ghent, where postal carriages stopped for a break. At that time, the Napoleonic code stipulated that coachmen were not allowed to drink beer with their passengers and were therefore not allowed to leave the carriage. Pauwel Kwak invented an effective solution to this problem by offering the famous Kwak beer in a special glass that could be placed on the carriage, so that the coachmen could also drink a beer. The famous KWAK glass with its wooden base was born.
Food: It's a perfect match with red meats and venison.
Keeping and Storage: The beer will keep for 2 years in the bottle, if well stored.
World Beer Awards: Certificate of excellence at the Brussels Beer Challenge 2018, Gold Medal 2020
1.05 CHF/dl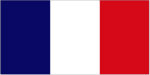 Style et couleur: Bière rousse / ambrée spéciale
Goût: Délicatement fruité et malté, au caractère légèrement épicé (coriandre, houblon), des saveurs de caramel avec une fin de bouche rappelant de la banane caramélisée.
Alcool: 8.1% ABV
Température de dégustation: 5 - 6 ° C
Fermentation: Haute fermentation. Refermentée en bouteille.
Ingrédients: Eau minérale, levure de culture maison, blé, houblon et sucre candi blanc.
La brasserie: La brasserie Bosteels est située à Buggenhout en Flandre, en Belgique. Fondée au 18ème siècle par Evarist Bosteels.
Origine: Au XVIIIe siècle, Pauwel Kwak brassait sa propre bière, ambrée et avait également une auberge de relais sur la route entre Malines et Gand, où les calèches postales s'arrêtaient pour faire une pause. À l'époque, le code Napoléon stipulait que les cochers n'avaient pas le droit de boire de la bière avec leurs passagers et qu'ils n'étaient donc pas autorisés à quitter l'attelage. Pauwel Kwak a inventé une solution efficace à ce problème en proposant la célèbre bière Kwak dans un verre spécial qui pouvait être posé sur le chariot, afin que les cochers puissent également boire une bière. Le fameux verre à KWAK avec son socle en bois est né.
Cuisine: C'est un accord parfait avec les viandes rouges et le gibier.
Conservation et stockage : La bière se conservera 2 ans en bouteille, si elle est bien stockée.
World Beer Awards : Certificat d'excellence au Brussels Beer Challenge 2018, Médaille d'or 2020
1.05 CHF/dl
Stil und Farbe: Spezielles Bernsteinbier
Geschmack: Zart fruchtig und malzig, mit leicht würzigem Charakter (Koriander, Hopfen), Karamellgeschmack mit einem Nachgeschmack, der an karamellisierte Bananen erinnert.
Alkohol: 8.1 % ABV
Trinktemperatur: 5 - 6 ° C
Gärung: Oberste Gärung. Nachgärung in der Flasche.
Zutaten: Mineralwasser, hausgemachte Hefe, Weizen, Hopfen und weißer Kandiszucker.
Die Brauerei: Die Brauerei De Bosteels befindet sich in Buggenhout in Flandern in Belgien. Gegründet im 18. Jahrhundert von Evarist Bosteels.
Ursprung: Im 18. Jahrhundert braute Pauwel Kwak sein eigenes Bier, Bernstein, und hatte auch ein Relais-Gasthaus an der Straße zwischen Mechelen und Gent, wo die Postkutschen eine Pause machten. Damals sah das napoleonische Gesetzbuch vor, dass die Kutscher kein Bier mit ihren Passagieren trinken durften und deshalb den Wagen nicht verlassen durften. Pauwel Kwak erfand eine effektive Lösung für dieses Problem, indem er das berühmte Kwak-Bier in einem speziellen Glas anbot, das auf die Kutsche gestellt werden konnte, so dass auch die Kutscher ein Bier trinken konnten. Das berühmte KWAK-Glas mit seinem Holzsockel war geboren.
Essen: Es passt perfekt zu rotem Fleisch und Wild.
Aufbewahrung und Lagerung: Das Bier bleibt bei guter Lagerung 2 Jahre in der Flasche.
World Beer Awards: Exzellenzzertifikat bei der Brussels Beer Challenge 2018, 2020 Golden Medaille
1.05 CHF/dl
Excellent

A traditional and lasting taste beer.