Style and colour: Champagne-style brute Belgian beer
Taste: Notes of apple, pear and pink grapefruit, followed by more exotic fruit flavours like peach and apricot, with a typical hop aftertaste.
Alcohol: 8.5% ABV
Tasting temperature: 4 - 6 ° C
Fermentation: Clarification and defermentation (riddling and disgorging), entirely according to the traditional Champagne method. Refermentation in the bottle at least 3 months.
Ingredients: Water, barley malt, hops and natural champagne yeast.
The brewery: The Dame Jeanne brewery is located in Kapellen, Belgium. Founded by Patrick Theunissen in 2012.
Food: This beer is ideal as an aperitif.
Storage: The beer will keep for 2 years in the bottle, if stored properly.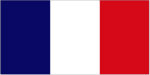 Style et couleur: Bière brute belge de style champagne
Goût: Notes de pomme, de poire et de pamplemousse rose, suivies de saveurs de fruits plus exotiques comme la pêche et l'abricot, avec un arrière-goût typique de houblon.
Alcool: 8.5% ABV
Température de dégustation: 4 - 6 ° C
Fermentation: Clarification et le défermentement (remuage et dégorgement), entièrement selon la méthode traditionnelle champenoise. refermentation en bouteille au moins 3 mois.
Ingrédients: Eau, malt d'orge, houblon et levure de champagne naturelle.
La brasserie: La brasserie Dame Jeanne est située à Kapellen, en Belgique. Fondée par Patrick Theunissen en 2012.
Cuisine: C'est une bière idéale à l'apéritif.
Conservation et stockage: La bière se conservera 2 ans en bouteille, si elle est bien stockée.
Stil und Farbe: Belgisches Rohbier im Champagnerstil.
Geschmack: Noten von Apfel, Birne und rosa Grapefruit, gefolgt von exotischeren Früchten wie Pfirsich und Aprikose, mit einem typischen Hopfengeschmack im Abgang.
Alkohol: 8,5% ABV
Trinktemperatur: 4 - 6 ° C
Gärung: Klärung und Enteisenung (Rütteln und Degorgieren), vollständig nach der traditionellen Champagnermethode. Flaschenreife mindestens 3 Monate.
Zutaten: Wasser, Gerstenmalz, Hopfen und natürliche Champagnerhefe.
Die Brauerei: Die Brauerei Dame Jeanne befindet sich in Kapellen, Belgien. Sie wurde 2012 von Patrick Theunissen gegründet.
Essen: Dieses Bier ist ein idealer Aperitif.
Konservierung und Lagerung: Das Bier ist in der Flasche bei guter Lagerung 2 Jahre haltbar.