Style and colour: Champagne-style Belgian brute beer, with Cognac added.
Taste: Notes of cognac, with a typical hop aftertaste.
Alcohol: 10.5% ABV
Tasting temperature: 10 - 12 ° C
Fermentation: Clarification and defermentation (riddling and disgorging), entirely according to the traditional Champagne method. After fermentation according to the traditional method, the volume is topped up with high quality Cognac. Refermentation in the bottle at least 3 months.
Ingredients: Water, barley malt, hops, cognac and natural champagne yeast.
The brewery: The Dame Jeanne brewery is located in Kapellen, Belgium. Founded by Patrick Theunissen in 2012.
Food: This beer is ideal as a digestive.
Storage: The beer will keep for 2 years in the bottle, if stored properly.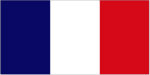 Style et couleur: Bière brute belge de style champagne, agrémentée de Cognac.
Goût: Notes de cognac, avec un arrière-goût typique de houblon.
Alcool: 10.5% ABV
Température de dégustation: 10 - 12 ° C
Fermentation: Clarification et le défermentement (remuage et dégorgement), entièrement selon la méthode traditionnelle champenoise. Après la fermentation selon la méthode traditionnelle, le volume est complété par du Cognac de haute qualité. Refermentation en bouteille au moins 3 mois.
Ingrédients: Eau, malt d'orge, houblon, cognac et levure de champagne naturelle.
La brasserie: La brasserie Dame Jeanne est située à Kapellen, en Belgique. Fondée par Patrick Theunissen en 2012.
Cuisine: C'est une bière idéale comme digestif.
Conservation et stockage: La bière se conservera 2 ans en bouteille, si elle est bien stockée.
Stil und Farbe: Belgisches Rohbier im Champagner-Stil, mit Cognac verfeinert.
Geschmack: Cognac-Noten, mit einem typischen Nachgeschmack von Hopfen.
Alkohol: 10,5% ABV
Trinktemperatur: 10 - 12 ° C
Gärung: Klärung und Enteisenung (Rütteln und Degorgieren), vollständig nach der traditionellen Champagnermethode. Nach der Gärung nach der traditionellen Methode wird das Volumen mit hochwertigem Cognac aufgefüllt. Flaschenreife mindestens 3 Monate.
Zutaten: Wasser, Gerstenmalz, Hopfen, cognac und natürliche Champagnerhefe.
Die Brauerei: Die Brauerei Dame Jeanne befindet sich in Kapellen, Belgien. Sie wurde 2012 von Patrick Theunissen gegründet.
Essen: Dieses Bier ist ein idealer Digestif.
Konservierung und Lagerung: Das Bier ist in der Flasche bei guter Lagerung 2 Jahre haltbar.