Style and Colour: Hybrid wine and beer: a blend of seasonal beers matured in barrels and infused with Geneva grape marc, and Gamay wine.
Taste: Winy taste, with spicy, herbaceous and hoppy notes, combined with Gamay tannins.
Alcohol: 7.1 % ABV
Drinking Temperature: 4 - 6° C
Fermentation: A blend of Gamay wine and three saison beers matured in barrels: a barrel of hops saison beer, two beers infused with Geneva grape marc (from the Domaine des Trois Etoiles in Pessy) and Gamay wine vinified this year (2020). The brewery has used marcs of white (sauvignon blanc) and red (gamay) grapes to make a "rosé" beer inspired by an ancestral method for making rosé. It undergoes refermentation in the bottle.
Ingredients: Water, malts (barley, wheat), hops, grape marc (Gamay, Sauvignon Blanc), yeasts and bacteria.
The Brewery: Brasserie Chien Bleu was founded in 2016 in Geneva by Julien Manetti, then a medical student, who wanted to create surprising beers that combined tradition and modernity.
Origin: Inspired by the wine culture.
Food: Excellent as an aperitif.
Keeping and Storage: The beer will keep for 4 years in the bottle, if well stored.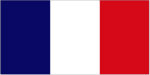 Style et couleur: Hybride vin et bière: assemblage de bières saisons mûries en barrique et infusées au marc de raisins de Genève, et du vin de Gamay.
Goût: Vineux, avec des notes épicées, herbacées et houblonnées, s'alliant aux tanins du Gamay.
Alcool: 7.1% ABV
Température de consommation: 4 - 6 ° C
Fermentation: Assemblage de vin de Gamay et de trois bières saisons mûries en barrique: une barrique de bière saison houblonnée, deux bières infusées au marc de raisins de Genève (issu du Domaine des Trois Etoiles à Pessy) et du vin de Gamay vinifié cette année (2020). La brasserie a utilisé des marcs de blanc (sauvignon blanc) et de rouge (gamay) pour réaliser une bière « rosée » inspirée d'une méthode ancestrale pour réaliser du rosé. Elle subit une refermentation en bouteille.
Ingrédients: Eau, malts (orge, blé), houblons, Marc de raisins (Gamay, Sauvignon blanc), levures et bactéries.
La Brasserie: Brasserie Chien Bleu fondée en 2016 à Genève par Julien Manetti, alors étudiant en médecine, désireux de créer des bières surprenantes, alliant tradition et modernité.

Origine: Inspirée du monde viticole.

Cuisine: Excellente en apéritif.
Conservation et stockage: La bière se conservera au moins 4 ans en bouteille, si elle est bien stockée.
Stil und Farbe: Hybridwein und -bier: eine Mischung aus in Fässern gereiften Saisonbieren, die mit Genfer Traubentrester und Gamay-Wein angereichert werden.
Geschmack: Weiniger Geschmack, mit würzigen, krautigen und hopfigen Noten, kombiniert mit Gamay-Tanninen.
Alkohol: 7.1% ABV
Trinktemperatur: 4 - 6° C
Gärung: Eine Mischung aus Gamay-Wein und drei in Fässern gereiften Saisonbieren: ein Fass gehopftes Saisonbier, zwei Biere mit Genfer Traubentrester (von der Domaine des Trois Etoiles in Pessy) und in diesem Jahr (2020) vinifizierter Gamay-Wein. Die Brauerei hat Trester weißer (Sauvignon blanc) und roter (Gamay) Trauben verwendet, um ein "Rosé"-Bier herzustellen, das von einer uralten Methode zur Herstellung von Rosé inspiriert wurde. Es wird in der Flasche erneut gegärt.
Zutaten: Wasser, Malz (Gerste, Weizen), Hopfen, Traubentrester (Gamay, Sauvignon Blanc), Hefen und Bakterien.
Die Brauerei: Die Brasserie Chien Bleu wurde 2016 in Genf von Julien Manetti, damals Medizinstudent, gegründet, um überraschende Biere zu kreieren, die Tradition und Moderne verbinden.
Ursprung: Inspiriert von der Weinbranche.
Essen: Ausgezeichnet als Aperitif.
Aufbewahrung und Lagerung: Das Bier bleibt bei guter Lagerung mindestens 4 Jahre in der Flasche.