Style and Colour: STOUT Black beer
Taste: Slightly woody aromas and a coffee aftertaste.

Alcohol: 7.6 % ABV
Drinking Temperature: 10 - 12° C
Fermentation: Refermentation in the bottle.
Ingredients: Water, yeast, roasted barley malt and Tomahawk hops.
The Brewery: The Cazeau brewery was founded in Tournai in 1753 by the Descamps family, and has seen 8 generations of brewers succeed one another. Since 2004, Laurent Agache, although committed to the traditional manufacturing process, has turned to innovation and the search for new tastes.
Origin: Stout beer is probably the most famous black beer style. To understand its name, we need to move back to England when Porter beers emerged. This light but dark beer was served to people working in the harbor's docks (moving crates, « porteur ») before a new style, stronger, appeared bearing the name Stout Porter. At the time, Stout only meant « strong beer » but the name quickly became connected to dark beer. Porter did not fade away but is still used by brewers, sometimes to display a difference of alcohol volume or of used ingredients.

Food: Ideal with carbonates or as a dessert with speculoos ice cream.
Keeping and Storage: The beer will keep for at least 2 years in the bottle, if well stored.
Best Belgian Awards: Best Stout in 2014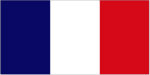 Style et couleur: Bière STOUT noire
Goût: Arômes légèrement boisés et un arrière-goût de café.
Alcool: 7.6 % ABV
Température de consommation: 10 - 12° C
Fermentation: Refermentation en bouteille.
Ingrédients: Eau, levure, malt d'orge torréfié et houblon Tomahawk.
La Brasserie: La brasserie Cazeau a été fondée à Tournai en 1753 par la famille Descamps, et a vu se succéder 8 générations de brasseurs. Depuis 2004, Laurent Agache, bien qu'attaché au processus de fabrication traditionnel, s'est tourné vers l'innovation et la recherche de nouveau goûts.
Origine: La bière stout est probablement le style de bière noire le plus célèbre. Pour comprendre son nom, nous devons retourner en Angleterre quand les bières Porter sont apparues. Cette bière légère mais foncée était servie aux personnes travaillant sur les quais du port (porteurs de caisses mobiles) avant qu'un nouveau style, plus fort, ne fasse son apparition sous le nom de Stout Porter. A l'époque, Stout ne signifiait que " bière forte ", mais le nom est rapidement devenu lié à la bière noire. Porter n'a pas disparu, mais il est toujours utilisé par les brasseurs, parfois pour afficher une différence de volume d'alcool ou d'ingrédients utilisés.

Cuisine: Accompagne idéalement les carbonnades ou en dessert une glace au spéculoos.
Conservation et stockage: La bière se conservera au moins 2 ans en bouteille, si elle est bien stockée.
Best Belgian Awards: Meilleure Stout en 2014
Stil und Farbe: STOUT Schwarzbier
Geschmack: Leicht holzige Aromen und ein Nachgeschmack von Kaffee.
Alkohol: 7.6 % ABV
Trinktemperatur: 10 - 12° C
Gärung: Nachgärung in der Flasche.
Zutaten: Wasser, Hefe, geröstetes Gerstenmalz und Tomahawk Hopfen.
Die Brauerei: Die Cazeau-Brauerei wurde 1753 von der Familie Descamps in Tournai gegründet und hat 8 Generationen von Brauereien gesehen, die aufeinander folgen. Seit 2004 setzt Laurent Agache, obwohl dem traditionellen Herstellungsverfahren verpflichtet, auf Innovation und die Suche nach neuen Geschmacksrichtungen.
Ursprung: Stout Bier ist wahrscheinlich der bekannteste Schwarzbier-Stil. Um den Namen zu verstehen, müssen wir nach England zurückkehren, als Porter Bier auftauchte. Dieses helle, aber dunkle Bier wurde den Menschen serviert, die in den Docks des Hafens arbeiteten (bewegliche Kisten, " Porteur "), bevor ein neuer Stil, stärker, mit dem Namen Stout Porter auftauchte. Damals bedeutete Stout nur " starkes Bier ", aber der Name wurde schnell mit dem schwarzen Bier verbunden. Porter ist nicht verblasst, wird aber immer noch von Brauereien verwendet, manchmal, um eine Abweichung des Alkoholvolumens oder der verwendeten Zutaten anzuzeigen.
Essen: Ideal zu Karbonaten oder als Dessert zu Spekulatius-Eiscreme.
Aufbewahrung und Lagerung: Das Bier bleibt bei guter Lagerung mindestens 2 Jahre in der Flasche.
Best Belgian Awards: Bester Stout 2014