Style and colour: A blend of beers matured in oak barrels.
Flavour: Vinous, tart and complex.
Alcohol: 11% ABV
Consumption temperature: 6° C
Fermentation: Matured in Swiss wine oak barrels before blending. During maturation in barrels, wild yeasts and acidifying bacteria give the beers their wild and acidic character. We are talking about mixed fermentation.
Ingredients: Water, barley malt, hops, yeast
Brewery: The Franches-Montagnes Brewery was founded by Jérôme Rebetez in the Swiss Jura in 1997, one of the pioneers of Swiss craft brewing.
Cuisine: Excellent as an aperitif.
Storage and preservation: The beer will keep for 5 years in the bottle, well stored upright.
Elected "World's Best Oak-Barrel Beer" by The New York Times.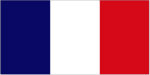 Style et couleur: Assemblage de bières mûries en barriques de chêne.
Goût: Vineuse, acidulée et complexe.
Alcool: 11% ABV
Température de consommation: 6° C
Fermentation: Mûries en fût de chêne de vin suisse, avant d'être assemblées. Lors du mûrissement en barriques, des levures sauvages et des bactéries acidifiantes donnent aux bières leur caractère sauvage et acidulé. On parle ici d'une fermentation mixte.
Ingrédients: Eau, malt d'orge, houblon, levure
La Brasserie: La brasserie des Franches-Montagnes est fondée par Jérôme Rebetez dans le Jura Suisse en 1997, l'un des pionniers de la brasserie artisanale helvétique.
Cuisine: Excellent à l'apéritif.
Conservation et stockage: La bière se conservera 5 ans dans la bouteille, bien stockée debout.
Elue "meilleure bière en fût de chêne du monde" par The New York Times.
Stil und Farbe: Eine Mischung aus Bieren, die in Eichenfässern ausgebaut werden.
Geschmack: Weinig, säuerlich und komplex.
Alkohol: 11% ABV
Verbrauchstemperatur: 6° C
Gärung: Vor dem Verschnitt in Schweizer Wein-Eichenfässern gereift. Während der Reifung in Fässern geben Wildhefen und säurebildende Bakterien den Bieren ihren wilden und sauren Charakter. Wir sprechen von einer gemischten Gärung.
Zutaten: Wasser, Gerstenmalz, Hopfen, Hefe
Die Brauerei: Die Brauerei Franches-Montagnes wurde 1997 von Jérôme Rebetez im Schweizer Jura gegründet, einem der Pioniere des Schweizer Brauhandwerks.
Küche: Ausgezeichnet als Aperitif.
Lagerung und Aufbewahrung: Das Bier bleibt 5 Jahre in der Flasche, gut aufrecht gelagert.
Von der New York Times zum "Besten Eichenfassbier der Welt" gewählt.