Style and Colour: Blend of saison beer, lambic and grape pomace.
Taste: Nice balance between the freshness of the lambic, the bitterness of the saison beer and the aromas of the grapes.
Alcohol: 7.3 % ABV
Drinking Temperature: 8 - 10° C
Fermentation: Maceration of Sauvignon Blanc and Sauvignac grape pomace for 3 weeks on a blend of 60% saison aged for one and a half years in casks, and 40% one year old Lambic. Bottled in December 2021.
Ingredients: Water, malt, hops, yeast, bacteria.
The Brewery: Brussels Beer Project (BBP) was founded in 2013 by Olivier and Sébastien. DANSAERT is their new program of spontaneous and mixed fermentation beers, aged in barrels.
Origin: It has been more than half a century since there was a new brewery dedicated to spontaneous fermentation in Brussels. With DANSAERT, BBP aims to popularise the lambic and wild fermentation culture.
Keeping and Storage: The beer will keep for 20 years in the bottle, if well stored on its side.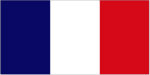 Style et couleur: Assemblage de bière saison, lambic et marc de raisins
Goût: Bel équilibre entre la fraicheur du lambic, l'amertume de la bière saison et les arômes du raisin.
Alcool: 7.3% ABV
Température de consommation: 8 - 10° C
Fermentation: Macération de la pulpe de raisin de Sauvignon Blanc et de Sauvignac pendant 3 semaines sur un mélange de 60 % de saison vieilli pendant un an et demi en fûts, et de 40 % de Lambic d'un an. Mis en bouteille en décembre 2021.
Ingrédients: Eau, malt, houblon, levure, bactéries.
La Brasserie: Brussels Beer Project (BBP) a été fondée en 2013 par Olivier et Sébastien. DANSAERT est leur nouveau programme de bières de fermentation spontanée et mixte, vieillie en barrique.
Origine: Cela fait plus d'un demi-siècle qu'il n'y avait pas eu de nouvelle brasserie dédiée à la fermentation spontanée à Bruxelles. Avec DANSAERT, BBP a l'ambition de populariser la culture du lambic et de la fermentation sauvage.
Conservation et stockage: La bière se conservera 20 ans dans la bouteille, bien stockée (couchée).
Stil und Farbe: Mischung aus Saisonbier, Lambic und Traubentrester.
Geschmack: Schönes Gleichgewicht zwischen der Frische des Lambic, der Bitterkeit des Saisonbiers und den Aromen der Trauben.
Alkohol: 7.3% ABV
Trinktemperatur: 8 - 10° C
Gärung: Dreiwöchige Mazeration des Traubenfleisches von Sauvignon Blanc und Sauvignac auf einer Mischung aus 60 % Saison, die anderthalb Jahre in Fässern gereift ist, und 40 % einjährigem Lambic. Abgefüllt im Dezember 2021.
Zutaten: Wasser, Malz, Hopfen, Hefe, Bakterien.
Die Brauerei: Brussels Beer Project (BBP) wurde 2013 von Olivier und Sébastien gegründet. DANSAERT ist ihr neues Programm mit spontan vergorenen und gemischten Bieren, die im Fass gereift sind.
Ursprung: Es ist über ein halbes Jahrhundert her, dass es in Brüssel eine neue Brauerei gab, die sich der spontanen Gärung widmete. Mit DANSAERT will BBP die Kultur des Lambic und der wilden Gärung populär machen.
Aufbewahrung und Lagerung: Das Bier bleibt 20 Jahre in der Flasche, wenn es gut gelagert und horizontal gelagert wird.