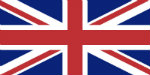 The TOUR DE GUEUZE box 12 x 75cl contains 12 different Gueuze beers in 75 cl that you can taste during the Tour de Gueuze around Brussels. ABV 5 - 9%
The pictures of the boxes do not represent the real boxes delivered.
Die TOUR DE GUEUZE-Box 12 x 75cl enthält 12 verschiedene Gueuze-Biere in 75 cl, die Sie während der Tour de Gueuze rund um Brüssel verkosten können. ABV 5 - 9%
Die Bilder der Boxen repräsentieren nicht die gelieferten realen Boxen.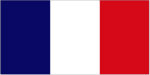 Le coffret TOUR DE GUEUZE 12 x 75cl contient 12 bières de Gueuze différentes en 75 cl que vous pourrez déguster lors du Tour de Gueuze autour de Bruxelles. ABV 5 - 9%
Les images des boîtes ne représentent pas les vraies boîtes livrées.