Style and Colour: Lambic Gueuze. Also called Brussels Champagne.
Taste: Beer with a slightly acidic and fruity taste, delicate and woody fragrance and a dry finish that lingers on the palate.
Alcohol: 5.5 % ABV
Drinking Temperature: 12° C
Fermentation: Unique blend of five or six lambics of different ages. Bottles are positioned horizontally in a cellar and left to rest for an average of one year, this being the time required for the conversion of the sugars into carbon dioxide (secondary fermentation in the bottle). In this gueuze one can savour Cantillon's superior know-how perfected over more than a century.
Ingredients: Water, malt, unmalted wheat, bacteria and aged hops.
The Brewery: Cantillon is a traditional lambic brewer and blender located in Anderlecht Brussels, founded in 1900 by Cantillon family. Since 1970, it is owned and led by Jean-Pierre Van Roy, the spouse of the founder's granddaughter.
Origin: Lambic is a type of beer brewed in the Pajottenland region of Belgium southwest of Brussels. It is fermented through exposure to wild yeasts and bacteria.
Food: Pairs wonderfully with white cheese on bread.
Keeping and Storage: The beer will keep for 20 years in the bottle, if well stored on its side.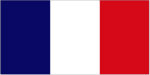 Style et couleur: Gueuze Lambic. Aussi appelé Champagne de Bruxelles.
Goût: Bière au goût légèrement acide et fruité, au parfum délicat et boisé et à la finale sèche et persistante en bouche.
Alcool: 5.5% ABV
Température de consommation: 12° C
Fermentation: Mélange unique de cinq ou six lambics d'âges différents. Les bouteilles sont placées horizontalement dans une cave et laissées au repos pendant un an en moyenne, soit le temps nécessaire à la transformation des sucres en dioxyde de carbone (fermentation secondaire en bouteille). Dans cette gueuze, on peut savourer le savoir-faire supérieur de Cantillon, perfectionné depuis plus d'un siècle.
Ingrédients: Eau, malt, blé non malté, bactéries et houblon suranné.
La Brasserie: Cantillon est un brasseur et assembleur de lambic traditionnel situé à Anderlecht Bruxelles, fondé en 1900 par la famille Cantillon. Depuis 1970, elle appartient et est dirigée par Jean-Pierre Van Roy, l'époux de la petite-fille du fondateur.
Origine: Le Lambic est un type de bière brassé dans la région du Pajottenland en Belgique, au sud-ouest de Bruxelles. Il est fermenté par exposition à des levures sauvages et à des bactéries.
Cuisine: Accompagne à merveille la tartine au fromage blanc.
Conservation et stockage: La bière se conservera 20 ans dans la bouteille, bien stockée (couchée).
Stil und Farbe: Lambic Gueuze. Auch Brüsseler Champagner genannt.
Geschmack: Bier mit einem leicht säuerlichen und fruchtigen Geschmack, einem zarten und holzigen Duft und einem trockenen Abgang, der am Gaumen verweilt.
Alkohol: 5.5% ABV
Trinktemperatur: 12° C
Gärung: Einzigartige Mischung aus fünf oder sechs Lambics unterschiedlichen Alters. Die Flaschen werden horizontal in einem Keller aufgestellt und durchschnittlich ein Jahr ruhen gelassen, was die Zeit für die Umwandlung des Zuckers in Kohlendioxid (Nachgärung in der Flasche) ist. In diesem Rahmen kann man das überragende Know-how von Cantillon genießen, das über mehr als ein Jahrhundert hinweg perfektioniert wurde.
Zutaten: Wasser, Malz, ungemälzter Weizen, Bakterien und gealterter Hopfen.
Die Brauerei: Cantillon ist eine traditionelle lambische Brauerei und Mixer mit Sitz in Anderlecht Brüssel, die 1900 von der Familie Cantillon gegründet wurde. Seit 1970 befindet sie sich im Besitz von Jean-Pierre Van Roy, dem Ehepartner der Enkelin des Gründers, und wird von ihm geleitet.
Ursprung: Lambic ist eine Biersorte, die in der Region Pajottenland in Belgien südwestlich von Brüssel gebraut wird. Es wird durch die Einwirkung von Wildhefen und Bakterien fermentiert.
Essen: Passt wunderbar zu Weißkäse auf Brot.
Aufbewahrung und Lagerung: Das Bier bleibt 20 Jahre in der Flasche, wenn es gut gelagert und horizontal gelagert wird.
Une bière rare et exceptionnelle.