Style and Colour: Quadruple dark beer matured in Bordeaux oak barrels.
Taste: The original spicy aromas and bitterness combine with the subtle flavours of the wine and wood. Not forgetting the hints of liquorice and black fruit, such as sultanas, plums and figs. Over time, Straffe Hendrik Heritage even develops aromas of port.
Alcohol: 11 % ABV
Drinking Temperature: 8 - 12 °C.
Fermentation: The beer is matured for at least one year in Bordeaux oak barrels. This exceptional process gives the beer a wide range of flavours and aromas, which also has great potential to evolve over the years of storage. The tannins still present in the barrels harmonise perfectly with the rich notes of racy malts.
Ingredients: Water, yeast, hops, malt.
The Brewery: De Halve Maan is an authentic historic brewery in the centre of Bruges and a family business with a tradition going back six generations, i.e. since 1856. In 2016, the company made headlines around the world with a clever innovation: a 3 km underground beer pipeline connecting the brewery in the city centre to the bottling plant outside the city.
Origin: Hendrik is the equivalent of Henri in honour of the four Henri's who have run the brewery since 1856.
Keeping and Storage: 10 years.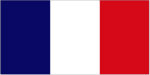 Style et Couleur: Quadruple brune mûrie en fûts de chêne Bordelais.
Goût: Les arômes d'épices et l'amertume d'origine se marient aux subtiles saveurs du vin et du bois. Sans oublier les touches de réglisse et de fruits noirs, comme les raisins secs, les prunes et les figues. Au fil du temps, la Straffe Hendrik Héritage développe même des allures de porto.
Alcool: 11% ABV
Température de consommation: 8 - 12 ° C.
Fermentation: La bière subit une maturation d'au moins un an dans des fûts de chêne bordelais. Ce procédé exceptionnel confère à la bière une palette étendue de flaveurs et de senteurs qui possède en outre un grand potentiel d'évolution au fil des années de conservation. Les tanins encore présents dans les fûts s'harmonisent parfaitement avec les riches notes de malts racé.
Ingrédients: Eau, levure, houblon, malt.
La brasserie: De Halve Maan (Demi-lune) est une authentique brasserie historique du centre de Bruges et une entreprise familiale avec une tradition de six générations, c'est-à-dire depuis 1856. En 2016, l'entreprise a fait la une des journaux du monde entier grâce à une innovation astucieuse : un pipeline de bière souterrain de 3 km reliant la brasserie du centre-ville à l'usine d'embouteillage située à l'extérieur de la ville.
Origine : Hendrik est l'équivalent de Henri en hommage aux quatre Henri qui ont dirigé la brasserie depuis 1856.
Conservation et stockage: 10 ans.
Stil und Farbe: Vierfacher Brauner, der in Fässern aus Bordelaiser Eiche gereift ist.
Geschmack: Die ursprünglichen Gewürzaromen und die Bitterkeit verbinden sich mit den subtilen Aromen des Weins und des Holzes. Nicht zu vergessen die Anklänge von Lakritz und dunklen Früchten wie Rosinen, Pflaumen und Feigen. Im Laufe der Zeit entwickelt der Straffe Hendrik Heritage sogar Portweinaromen.
Alkohol: 11% ABV
Trinktemperatur: 8 - 12 ° C.
Gärung: Das Bier reift mindestens ein Jahr lang in Fässern aus Bordeaux-Eiche. Dieses außergewöhnliche Verfahren verleiht dem Bier eine breite Palette an Aromen und Düften, die zudem ein großes Potenzial besitzen, sich im Laufe der Jahre der Lagerung zu entwickeln. Die noch in den Fässern vorhandenen Tannine harmonieren perfekt mit den reichen Noten von rassigen Malzsorten.
Zutaten: Wasser, Hefe, Hopfen, Malz.
Die Brauerei: De Halve Maan (Halbmond) ist eine authentische historische Brauerei im Zentrum von Brügge und ein Familienunternehmen mit einer Tradition von sechs Generationen, d. h. seit 1856. Im Jahr 2016 machte das Unternehmen dank einer cleveren Innovation weltweit Schlagzeilen: eine 3 km lange unterirdische Bierpipeline, die die Brauerei im Stadtzentrum mit der Abfüllanlage außerhalb der Stadt verbindet.
Ursprung: Hendrik ist das Äquivalent zu Henri und ehrt die vier Henris, die die Brauerei seit 1856 geführt haben.
Aufbewahrung und Lagerung: 10 Jahre.