Style and Colour: Traditional abbey beer, brewed in the classic 'Double' style.
Taste: Fruity aroma, with notes of red apple but also an exotic touch of figs and dates. This is complemented by impressions of caramel and roasted malt.
Alcohol: 8 % ABV
Drinking Temperature: 8 - 12 ° C
Fermentation: high fermentation beer with in-bottle re-fermentation.
Ingredients: Well water, barley malt, Kent Golding aroma hops, Hallertau Magnum bitter hops, candy sugar and yeast of the Sint-Sixtus abbey in Westvleteren.
The Brewery: The St Bernardus brewery was founded in Watou in the early 1900s by the monks of the Mont des Cats Abbey who left the North of France to escape taxes. Watou is located next to Westvleteren.
Origin: Its original recipe dates back to the time when the St Bernardus Brewery was still brewing under licence for the fathers of the St Sixtus Abbey in Westvleteren between 1946 and 1992. This is why St Bernardus yeast is still the yeast used for Westvleteren beer.
Food: Perfect with grilled meat and chocolate and coffee desserts.
Keeping and Storage: The beer will keep for 4 years in the bottle, if well stored.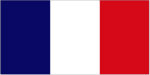 Style et couleur: Bière d'abbaye traditionnelle, brassée dans le style 'Double' classique.
Goût: Arôme fruité, avec des notes de pomme rouge mais aussi une touche exotique de figues et de dattes. L'ensemble est complété par des impressions de caramel et de malt grillé.

Alcool: 8% ABV
Température de consommation: 8 - 12 ° C
Fermentation: Bière de haute fermentation avec refermentation en bouteille.
Ingrédients: Eau de puits, malt d'orge, houblon aromatique Kent Golding, houblon amer Hallertau Magnum, sucre candi et levure de l'abbaye de Saint Sixtus à Westvleteren.
La Brasserie: La brasserie St Bernardus a été fondée à Watou, au début des années 1900 par les moines de l'abbaye du Mont des Cats qui quittèrent le Nord de la France pour fuir les taxes. Watou se trouve à côté de Westvleteren.
Origine: Sa recette originale remonte à l'époque où la brasserie St Bernardus brassait encore sous licence pour les pères de de l'abbaye Saint-Sixtus de Westvleteren entre 1946 et 1992. C'est pourquoi la levure de la Saint Bernardus est toujours celle utilisée pour la bière Westvleteren.
Cuisine: Accompagne parfaitement les viandes grillées et les desserts au chocolat et au café.
Conservation et stockage: La bière se conservera 4 ans dans la bouteille, bien stockée.
Stil und Farbe: Traditionelles Abteibier, gebraut im klassischen "Double"-Stil.
Geschmack: Fruchtiges Aroma, mit Noten von rotem Apfel, aber auch einem exotischen Hauch von Feigen und Datteln. Ergänzt wird dies durch Eindrücke von Karamell und geröstetem Malz.
Alkohol: 8% ABV
Trinktemperatur: 8 - 12 ° C
Gärung: Hochgäriges Bier mit Nachgärung in der Flasche.
Zutaten: Brunnenwasser, Gerstenmalz, Aromahopfen Kent Golding, Bitterhopfen Hallertau Magnum, Kandiszucker und Hefe aus der Abtei St. Sixtus in Westvleteren.
Die Brauerei: Die St.-Bernardus-Brauerei wurde Anfang 1900 in Watou von den Mönchen der Abtei Mont des Cats gegründet, die den Norden Frankreichs verließen, um den Steuern zu entgehen. Watou liegt in der Nähe von Westvleteren.
Ursprung: Das Originalrezept stammt aus der Zeit, als die St.-Bernardus-Brauerei noch zwischen 1946 und 1992 in Lizenz für die Väter der St.-Sixtus-Abtei in Westvleteren braute. Aus diesem Grund wird für Westvleteren Bier immer noch die St.-Bernardus-Hefe verwendet.
Essen: Perfekt zu gegrilltem Fleisch und Schokoladen- und Kaffeedesserts.
Aufbewahrung und Lagerung: Das Bier bleibt 4 Jahre in der Flasche, wenn es gut gelagert wird.
There is a striking balance between malt flavours, fruitiness and sweetness enhanced by a very long and pleasant finish. Although the St. Bernardus Prior 8 is quite a bit lighter in alcohol than its big brother, the St. Bernardus Abt 12, it still manages to pack a punch.