Style and Colour: Traditional abbey beer, brewed in the classic 'Quadrupel' style.
Taste: Very fruity aroma, which is provided by the specific yeast. It has complex flavours and a long, bittersweet finish.
Alcohol: 10 % ABV
Drinking Temperature: 8 - 12 ° C
Fermentation: high fermentation beer with in-bottle re-fermentation.
Ingredients: Well water, barley malt, hops and yeast of the Sint-Sixtus abbey in Westvleteren.
The Brewery: The St Bernardus brewery was founded in Watou in the early 1900s by the monks of the Mont des Cats Abbey who left the North of France to escape taxes. Watou is located next to Westvleteren.
Origin: Its original recipe dates back to the time when the St Bernardus Brewery was still brewing under licence for the fathers of the St Sixtus Abbey in Westvleteren between 1946 and 1992. This is why St Bernardus yeast is still the yeast used for Westvleteren beer. Considered one of the best beers in the world, St. Bernardus Abt 12 is unsurprisingly the flagship of the St Bernardus brewery. It is often compared to the Trappist beer Westvleteren 12 which was recognized as the best beer in the world (hence the name abt12)
Food: A perfect accompaniment to meat in sauce or game, as well as strong cheeses such as blue cheese, and dark chocolate.
Keeping and Storage: The beer will keep for 4 years in the bottle, if well stored.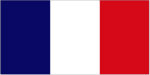 Style et couleur: Bière d'abbaye traditionnelle, brassée dans le style "Quadruple" classique.
Goût: Arôme très fruité, qui lui est procurée par la levure spécifique. Elle décline des saveurs complexes et se distingue par une belle longueur douce-amère en bouche.

Alcool: 10% ABV
Température de consommation: 8 - 12 ° C
Fermentation: Bière de haute fermentation avec refermentation en bouteille.
Ingrédients: Eau de puits, malt d'orge, houblon et levure de l'abbaye de Saint Sixtus à Westvleteren.
La Brasserie: La brasserie St Bernardus a été fondée à Watou, au début des années 1900 par les moines de l'abbaye du Mont des Cats qui quittèrent le Nord de la France pour fuir les taxes. Watou se trouve à côté de Westvleteren.
Origine: Sa recette originale remonte à l'époque où la brasserie St Bernardus brassait encore sous licence pour les pères de de l'abbaye Saint-Sixtus de Westvleteren entre 1946 et 1992. C'est pourquoi la levure de la Saint Bernardus est toujours celle utilisée pour la bière Westvleteren. Considérée comme une des meilleures bières au monde, la St. Bernardus Abt 12 est sans surprise le fleuron de la brasserie St Bernardus. Elle est souvent comparée à la bière trappiste Westvleteren 12 qui fut reconnue meilleure bière du monde (d'où son nom abt12).
Cuisine: Accompagne parfaitement les viandes en sauce ou gibier, ainsi que les fromages de caractère comme les bleus, et le chocolat noir.
Conservation et stockage: La bière se conservera 4 ans dans la bouteille, bien stockée.
Stil und Farbe: Traditionelles Abteibier, gebraut im klassischen "Quadrupel"-Stil.
Geschmack: Sehr fruchtiges Aroma, das ihm durch die spezielle Hefe verliehen wird. Er hat einen komplexen Geschmack und einen langen, bittersüßen Abgang.
Alkohol: 10% ABV
Trinktemperatur: 8 - 12 ° C
Gärung: Hochgäriges Bier mit Nachgärung in der Flasche.
Zutaten: Brunnenwasser, Gerstenmalz, Hopfen und Hefe aus der Abtei St. Sixtus in Westvleteren.
Die Brauerei: Die St.-Bernardus-Brauerei wurde Anfang 1900 in Watou von den Mönchen der Abtei Mont des Cats gegründet, die den Norden Frankreichs verließen, um den Steuern zu entgehen. Watou liegt in der Nähe von Westvleteren.
Ursprung: Das Originalrezept stammt aus der Zeit, als die St.-Bernardus-Brauerei noch zwischen 1946 und 1992 in Lizenz für die Väter der St.-Sixtus-Abtei in Westvleteren braute. Aus diesem Grund wird für Westvleteren Bier immer noch die St.-Bernardus-Hefe verwendet. Das St. Bernardus Abt 12 gilt als eines der besten Biere der Welt und ist ohne Überraschung das Flaggschiff der Brauerei St. Bernardus. Es wird oft mit dem Trappistenbier Westvleteren 12 verglichen, das als bestes Bier der Welt anerkannt wurde (daher der Name abt12).
Essen: Passt gut zu Fleisch in Sauce oder Wild, sowie zu charaktervollen Käsesorten wie Blauschimmelkäse und zu dunkler Schokolade.
Aufbewahrung und Lagerung: Das Bier bleibt 4 Jahre in der Flasche, wenn es gut gelagert wird.